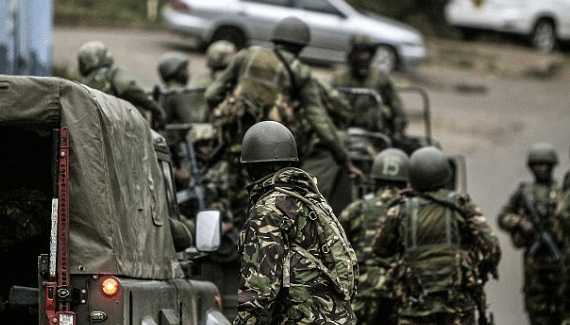 ZVISHAVANE residents were terrified last week after the town council brought in the army to evict vendors from the central business district (CBD) as the war against informal traders intensified in the small mining town.
ALLIEWAY NYONI OWN CORRESPONDENT
Soldiers moved around with police and council details as they arrested vendors caught selling wares along Robert Mugabe and Kataza roads.
Although Zvishavane town secretary Tinoda Mukutu confirmed the presence of soldiers in the CBD, he denied that they were involved in the eviction and arrest of vendors saying they were only preparing for Heroes' Day and Defence Forces' Day celebrations.
Mukutu said the army was using council vehicles because they were planning the celebrations together.
"I don't know how the army officials were involved; we only hired the police. The army was only preparing for Heroes Day celebration using council vehicles and people might have been misled since they passed through town while the operation was underway," he said.
However, vendors told Southern Eye that soldiers harassed vendors before handing them over to the police.
A vendor, James Hungwe, who claimed to have been apprehended by some soldiers before escaping by jumping from a moving council vehicle, said army personnel assaulted him during the process and blamed vendors for crippling the economy.
"They assaulted me and blamed vendors for crippling the economy yet we all know the cause is bad governance," Hungwe, who lost all cellphones and airtime recharge cards he was selling, said.
Zvishavane senator Lilin Temveos blasted both the army and council for their behaviour saying it reflected badly on the Zanu PF government.
"This is uncalled for. What kind of operation is this? This is a true reflection of Zanu PF's failure to safeguard the economy by harassing the informal sector," Temveos said.
Meanwhile, Zvishavane vendors on Saturday launched a movement called Hakuna Anoenda, (no one is going anywhere), to fight their forced removal from the CBD. The vendors vowed to wage a war against the police if there were further arrests and harassment.
"We are now prepared for a war and we will do anything to fight for our survival. There are many issues the government has to deal with instead of fighting us," a member of the movement, Tendai Shumba, said.