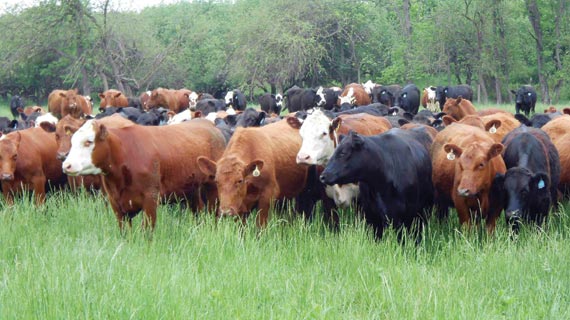 COMMUNAL farmers in Ntabazinduna, Matabeleland North have raised concerns over rising cases of cattle rustling in the area saying it is gradually pushing them into poverty. LINDA CHINOBVA OWN CORRESPONDENT
Disgruntled villagers said they had been waking up to find their livestock stolen and some beasts slaughtered in nearby bushes for the past three months.
A villager Wenzile Mthombeni said she had lost two beasts after her kraal was vandalised and each time they tried tracking them, they would find remains of the carcass in the bush.
"We rely on cattle for our livelihood, particularly farming and when they are stolen, our livelihood is seriously disturbed," he said.
Anele Mpofu, who lost three cattle in April, said livestock theft in Ntabazinduna was a cause for concern as it was on the rise.
"Livestock theft here is a cause for concern because we make a living out of these very beasts," he said.
"We depend on them for food and we sell some to raise money to send our children to school and if thieves continue stealing our livestock, we will soon be left poor and hunger stricken."
Farmers said they suspected that some villagers were conniving with city dwellers to steal their livestock.
"We strongly suspect that some of us in the area are conniving with outsiders from the city because it does not make sense that someone who doesn't know the area can just come and steal livestock from a homestead he knows nothing about," a villager Methuseli Ncube said.
The villagers said they had reported theft to the police several times and although some of the beasts were recovered in Bellevue, Bulawayo, the crime continues unabated.
"The police have been assuring us that they will carry out investigations, but we are not seeing any change.
"Recently some cattle were tracked and found in Bellevue and the matter is in court," Beverly Mthombeni said.
Ntabazinduna councillor Alexander Mkandla said they were working with the police to address the issue.
"We are working hand in hand with the police to address the issue because it is affecting us badly," he said.
"Cattle, donkeys and goats are being stolen in this area.
"There are numerous cases that have been reported and there is urgent need to address this issue." Matabeleland North police spokesperson Inspector Siphiwe Makonese was not available for comment.