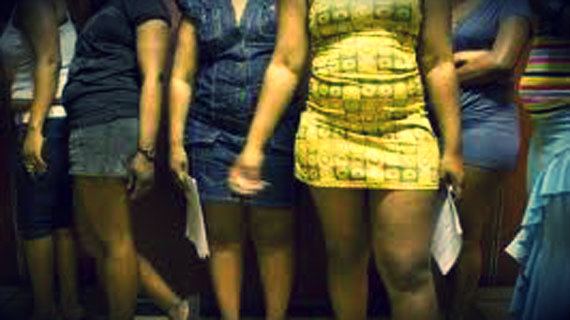 THERE was drama at Zvishavane night spots on Wednesday night when vendors teamed up and blocked sex workers from operating until they registered as taxpayers with the Zimbabwe Revenue Authority (Zimra).
ALLIEWAY NYONI OWN CORRESPONDENT The disgruntled vendors, largely comprising women, said they decided to take this bizarre action because Zimra officials and the police were harassing them to register their vending business and they would pay tax when they made far less revenue compared to sex workers.
Vendors demanded tax clearance forms from any woman trying to enter the small mining town's night spots and chased them away.
Juma Banda from Mandava, who led the vendors' "operation", said they were unhappy at being forced to pay tax from their meagre earnings while prostitutes who made much more money than them were not being targeted to remit.
"No one must be left from paying tax. I earn my money through selling vegetables and airtime, and a sex worker earns through selling her body. We are all making money and the only difference is the type of products we sell," Banda said.
Another vendor Juliet Moyo said if the Zvishavane sex workers were not happy with their stance, they must go and report them to the police.
"If they are unhappy, I guess they know the way to the police station. We are ready to defend ourselves in court," she said.
"What is so special about them that Zimra chooses to spare them from contributing taxes yet they are spreading disease and we are struggling to make an honest and decent living."
Moyo said the vendors would continue with the operation and would beat up prostitutes if they continued selling their bodies without paying tax for as long as Zimra harassed them.
"We have declared war on prostitutes and if it means beating them up, we will until they pay tax or stop operating just like what Zimra told us," she added.
The vendors said they were going to write a letter to Zimra Commissioner-General Gershem Pasi demanding that they also harass prostitutes and touts in the same manner his officials have been doing to vendors in Zvishavane.
Zimra has been tightening screws on all forms of business and even imposing garnishee orders on bank accounts of major debtors to recover unpaid taxes.