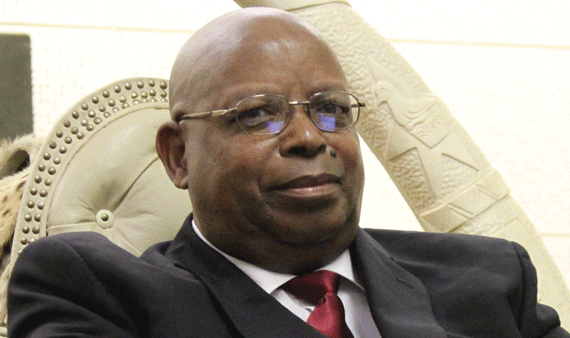 SPEAKER of the National Assembly Jacob Mudenda yesterday made a landmark ruling which barred members of Parliament from forming an ad hoc committee to investigate corruption at public and private institutions.
VENERANDA LANGA SENIOR REPORTER
Mudenda told MPs that the only institution empowered to investigate corruption cases was the Zimbabwe Anti-Corruption Commission (Zacc) as provided under sections 254 and 255 of the Constitution which established Zacc and spelt out its terms of reference.
His ruling nullifies a motion that had been adopted earlier on where MPs had resolved to set up an ad hoc committee to probe cases of corruption in both private and public entities.
The motion on corruption had been moved by MDC-T Kambuzuma MP Willias Madzimure and further amended by Zanu PF Mutasa South MP Irene Zindi.
When the motion was introduced and debated in the House, it was supported by MPs across the political divide.
According to the Speaker's ruling, the Parliament Standing Rules and Orders Committee (SROC) sat on Monday to study the matter.
It eventually came to the conclusion that it was ultra vires the Constitution for Parliament to investigate corruption as it would encroach on the activities of Zacc.
"The SROC met and encountered apparent unconstitutionality of the resolution by the national assembly in the context of section 254 of the Constitution which provides for the establishment of Zacc and section 255 which details its functions, and it considered it a violation of the Constitution if the National Assembly resolution is implemented," said Mudenda.
"Therefore, the ad hoc committee which has to be established by the motion will interfere with already existing functions of Zacc.
"However, Parliament has an oversight function on Zacc through annual reports submitted to Parliament.
"The chair hereby rules that the resolution of the National Assembly to adopt the motion to appoint an ad-hoc committee to thoroughly enquire into and recommend measures to restore corporate governance and investigate cases of corruption in the private sector and public institutions and any other relevant matters, is void."