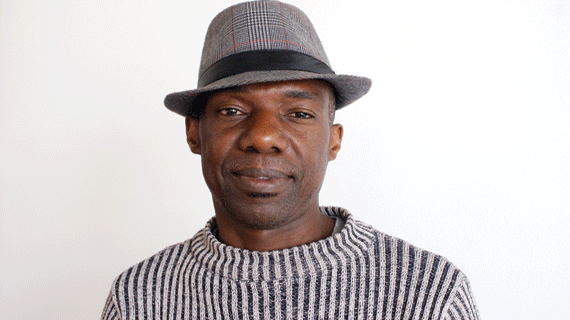 FEEL it . . . it is here! The soccer World Cup is finally underway in Brazil. It surely was a long wait, but it was worth it.
The opening ceremony was a damp squib compared to South Africa 2010. The opening match was even worse. Result: Fifa 3 Croatia 1 Looks like Brazil will win this World Cup by hook or crook. It will be the most politically correct thing to happen if Sepp Blatter has his way.
Otherwise in terms of entertainment value, the matches so far have been worth the DStv subscription. Take for instance the classic 5-1 demolition of Spain by the Netherlands.
What about the poetic justice meted on Uruguay by Costa Rica on behalf of all Africans who felt Ghana was "suarezed" in the last tournament on the continent. Their 3-1 victory was as sweet as they come.
England, for all its biased commentators and armchair sympathisers has executed what they are best at; disappointing on the world stage. If you value your money, don't bet on that cursed team.
Cameroon was rained out of their game quite literally, while Ivory Coast dominated the Japanese to give Africa a glimmer of hope. Today Ghana meets the US in a game I will not risk predicting. I am not a prophet.
The reality is that if you have not caught the football bug then you must be dead.
A certain newspaper columnist put it this way: "Football phobia is a problem for which there is no public support. In fact, alcoholism draws more sympathy."
With this spectacle, as has been the case with the last one in Mzansi, the fairer sex has come to the party in what has essentially been a male pastime.
I remember reading somewhere about a woman's comments made after her husband had taken her to her first match years ago when stones were still soft.
When asked what the whole experience was like, she replied, "I still do not find watching 22 grown men kicking an inflated spherical object for 90 minutes entertaining.
"In fact, I really felt sorry for the lone player in black who ran so much throughout the game, but never got to kick the ball!" She meant the referee.
Since time immemorial, the fairer sex has suffered from the excesses of the male species. They have been the victims of the World Cup mania that grips the globe once every four years. But ask any man and they will tell you that such an accusation is incredulous.
They say it is not their fault that women find it hard to understand the game, let alone like it.
Now who would like a game that makes them endure many long and lonely nights as their mates sit transfixed in front of the television set?
Others have to deal with absentee husbands who would be glued to the big screens mounted at the local pub or fan parks, doing untold damage to the family budget as they buy countless rounds for the lads.
It's called World Cup fever, a disease that has already left a trail of destruction in homes as football widows try to find alternative means of occupying themselves. Is there a possible solution for the millions of women who will be tearing their hair out in frustration and running off to divorce lawyers?
Swallow your pride woman and encourage him to bring his obnoxious friends home. It means having to contend with a flooded loo and broken pieces of furniture. The bonus will be that he is within shouting distance, at least.
It is also a fact that while face-powder may catch a man, it's the baking powder that keeps him.
Lasso your man with the best cooking money can buy.
If you can't, these are the desperate times that your mother warned you about. They require desperate measures.
Ship in your favourite aunt if you can or hire Chéf Ramsay from Hell's Kitchen!
Your man will be like putty in your hands running around the living room like a poodle.
It should be made absolutely clear that the exclusive five-star service is only for the duration of the World Cup.
Add to that a non-negotiable clause that includes not moving beyond a one-metre radius of the TV set unless when answering the call of nature or taking out the rubbish. No walking the dog in case he strays.
It also sounds rather odd to hear that some bosses pretend to be immune to the fever pitch excitement going on all around their ears.
What kind of a boss schedules a meeting on first thing on Monday after a midnight match?
Even the heartless of bosses will be expected to look the other way when bleary-eyed subordinates stumble in late after a particularly engrossing night game.
In fact, a memo is being circulated on the social media for bosses who are stubborn to the fact that productivity will be severely dented this winter.
Today, every newspaper, television station and website and every conversation one joins seems filled with reference to that preposterous sporting event taking place in Brazil.
And while you are at it spare a thought that I am turning 50 today!  Lenox Mhlanga is a commmunications and media consultant as well as an accredited trainer. He can be contacted at [email protected]