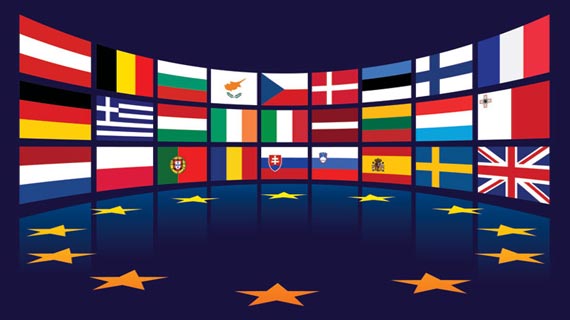 THE General European Court of the European Union in Luxembourg last week heard Zimbabwe's challenge against the EU sanctions imposed on the country and Zanu PF leaders.
STAFF REPORTER
Zimbabwe first took legal action against the European Commission and Council in 2011 and a case was filed with the court in April 2012 after the EU dismissed a letter of demand from President Robert Mugabe's government.
The case seeks to have the sanctions imposed on 112 individuals linked to Mugabe's government and 11 companies declared null and void.
EU imposed sanctions on Zimbabwe in 2002 following a disputed presidential election.
According to a statement by the Information, Media and Broadcasting ministry last night, the case was last Wednesday head by three judges from Sweden, Bulgaria and Greece.
The ministry said "the General Court heard the matter in open court hearing arguments from all the parties for an unprecedented length of time lasting the whole day."
It said such hearings usually lasted less than an hour. Zimbabwe was represented by lawyers from the United Kingdom as well as Jacob Mutevedzi of Mutangamira&Associates and Gerald Mlotshwa of Titan Law Chambers from Zimbabwe.
The ministry said they argued that "it is only the Security Council of the United Nations that has the lawful power to impose sanctions on a member country while the rest of the member countries' obligation was supportive only".
"Zimbabwe since independence in 1980 has never been the subject matter of any such sanctions," the ministry said in a statement. "In fact, there were attempts by the United Kingdom to present a draft resolution to the Security Council in 2008 'targetting' 14 persons in the government of Zimbabwe.
"The resolution was not passed because the test was satisfied that is Zimbabwe's conduct needed to amount to a threat to international peace and security to attract UN sanctions.
"The United Nations Security Council therefore refused to impose sanctions or even condemn the government of Zimbabwe (let alone Zanu PF)."
The ministry said the oral hearing would remain open for two weeks to allow the United Kingdom, which was not represented at last week's sitting to make oral submissions. The government said the ruling would be delivered during the year.
Justice minister Emmerson Mnangagwa, prosecutor-general Johannes Tomana and deputy chief secretary to the president and Cabinet Ray Ndhlukula, attended the hearing.