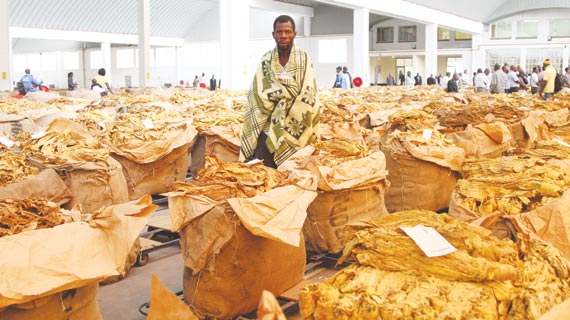 HARARE – The decentralisation of tobacco marketing and an increase in farmers taking up contract farming is threatening the survival of Zimbabwe's auction floors, Parliament has heard.
The Tobacco Industry and Marketing Board (TIMB) this year decentralised tobacco sales, and allowed merchants to open floors outside Harare.
However, only Mashonaland Tobacco Company (MTC) opened the floors in Rusape, Mvurwi and two in Karoi after investing heavily in contract farming.
Currently there are a total of 17 floors compared to one in 2009, 13 of them in Harare and mostly catering for contract farmers.
Presenting oral evidence to a parliamentary committee on Land, Agriculture, Mechanisation and Irrigation, Boka Tobacco Floors chief executive, Rudo Boka and Premier Tobacco (PT) managing director Philemon Mangena said the country's biggest floors, which include TSL are currently competing for 30% of the tobacco delivered by farmers with the rest tied under contract farming.
"It threatens our viability as floors because we are competing with so many.  The three auction floors are basically competing for the 30% of what is nationally produced," Boka said.
The highest price for contract tobacco is $5,80 per kg compared to $4,99 achieved on the auction floors. About 70% of current deliveries are from contract farmers.
Boka said the gap between auction and contract average prices has widened from 4,5% in 2012 to 26,7% currently. She said the current marketing system was not friendly for indigenous businesses, who had borrowed heavily to invest in infrastructure. Boka said the floors also cannot process the tobacco because a small cigarette making plant requires $60 million to set up.
PT's Mangena said the government should consider regulating prices to avoid discrepancies between contract and auctioned tobacco.
Also appearing before the same committee, TIMB chief executive Andrew Matibiri said high interest rates prevailing on the market had forced the board to stop funding to small holder farmers.
Commenting on reducing deforestation triggered by tobacco curing, Matibiri said the authority is currently working with a local university to develop a low cost, low energy consuming tobacco ban. – The Source