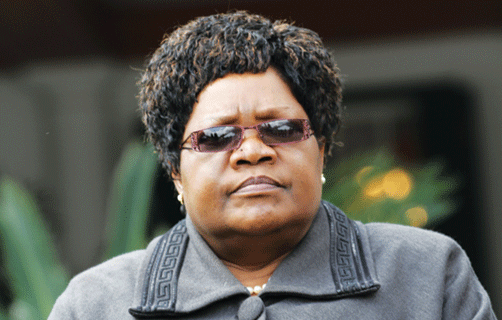 VICE-PRESIDENT Joice Mujuru on Saturday challenged Zimbabweans to take the initiative of assisting their fellow countrymen in times of humanitarian disasters rather than wait on foreign donors to come and offer the much needed aid. PHILLIP CHIDAVAENZI staff REPORTER
In a speech read on her behalf by Masvingo district administrator James Mazvidza during commemorations to mark the World Red Cross Day at the Masvingo Civic Centre, Mujuru said Zimbabweans were better suited to address local humanitarian problems because they understood them better.
"Nobody understands Zimbabwe's problems better than the Zimbabweans themselves," she said.
"With a collective approach we can make a difference," she said, adding that the flooding disaster experienced at Tokwe-Mukosi was both an opportunity and a challenge to make a difference.
The Zimbabwe Red Cross Society (ZRCS) held this year's commemorations in honour of flood victims, most of whom are currently sheltered at Chingwizi Transit Camp.
Several individuals and companies represented at the commemorations made donations to the victims in cash and kind.
Mujuru said it was important for locals to understand that the support offered by ZRCS was made possible by resources sourced from various individuals.
"Before we call on the donor community, it's important to understand that it's the ordinary citizens of a country who donate to the Red Cross in their own country, which then donates to the local Red Cross," she said.
Mujuru said she was happy that this year's commemorations, under the theme "My Red Cross/Red Crescent Story" were held in Masvingo where nearly 4 000 families were displaced by floods at Tokwe-Mukosi Dam flood basin.