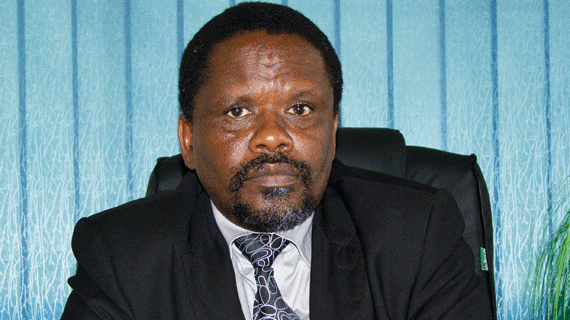 LAST week I made mention of Esap 1 and 2. Esap 1 being the one implemented in the 1990s, whilst Esap 2 is the latest being hazarded under disguise of "productivity linked wages and market flexibility".
The Structural Adjustment Participation Review Initiative which was an assessment of the impact of Esap made among others, the following recommendations:-
That the overall allocation and management of resources in the Health and Education sectors be given attention for efficient use. Corruption in particular, should be arrested via proper legislation that includes, inter alia, punitive measurers, That the budget formulation process should be democratised. Civil society should be involved in the budget formulation process. Strong networks of poor people's organisations and strong civil society are required for effective governance at both local and national levels, That transparency and accountability should be constitutional requirements with regard the national budgetary process, That government should stop directing more resources to defence, as it had no direct effect on social welfare, That national audits of public finances be publicised at specified intervals, That the role of local authorities in education and health sectors be clearly articulated (own emphasis – electorate to fully participate in all policy initiatives, social dialogue to be entrenched in all interventions affecting society).
Source; The Impact of Public Expenditure Management Under Esap on Basic Social Services; Health and Education. By Rodgers Dhliwayo, Department of Economics, University of Zimbabwe, (March 2001).
An offside Tongues are waggling at Harare City Council, after employees, who are 60 years and above, were handed retrenchment letters and told to pack and go, just like that.
In terms of Section 6(C) of the Labour Act, Chapter 28;01, as read with Section 8(iv) of the same Act, no employer shall fail to provide such conditions of employment, as are specified by law or as may be specified by agreement made under this Act and it is an unfair labour practice for the employer to fail to comply with or implement any determination which is binding upon him in terms of this Act (Council 2014); where has employment protection disappeared to? (own emphasis).
Section 65(1) and (4) of the Constitution further buttress the Labour Act provisions in the following manner: (1) Every person has the right to fair and safe labour practices and standards and to be paid a fair and reasonable wage (4).
Every employee is entitled to just, equitable and satisfactory conditions of work. Beside going contrary to the Labour Act provisions, what is happening at Harare City Council raises constitutional issues on labour rights in particular and fundamental human rights and freedoms in general. As such these blatant human rights abuses are challengeable at Concourt.
NB: All affected employees are hereby invited to submit copies of the purported retrenchment letters to the provided e-mail address for a way forward.
Come aboard for a free lecture. At independence in 1980, workers were a force to reckon with, hence the government befriended them. Later the war veterans stole the limelight, when they threatened the government over unfulfilled promises.
Land invasions followed targeting white farmers. The barcossi era brought business to its knees. Trade unions were not spared. The chief executives (CEOs) are next in line. Almost everyone has had a rough ride with the State.
The just enumerated experiences buttress the earlier argument, that we all apply our mental or physical effort to a purpose, we use our energy and therefore are workers. (Sutcliffe, J 2013). The CEOs who have hitherto thought they were employers have had a rude awakening when the double-edged sword turned on them. Way forward Come aboard and together let's fight authoritarianism and neo-liberalism. Fight authoritarianism in all its forms, be it in the government, opposition, trade unions, churches or civil society, everywhere. Neo-liberalism purports to champion free thinking, moderation, tolerance and openmindedness, when the opposite is true. "Time Is Now". The State has no permanent friends, but interests and in this instance, capital interests.
It is mindboggling to note that after such a scathing attack on Esap 1 we should be entertaining Esap 2 in disguise though yet the same.
Our biggest undoing as a country is making impulsive decisions that are not backed by reason and feasibility studies. Forewarned, forearmed! Moses Tsimukeni Mahlangu is the general-secretary for Zimbabwe Urban Councils Workers' Union. He is a labour consultant and arbitrator. Feedback: Email: mosietshimu@gmail.com Cell: 0775 547 120 or 0712 864 275