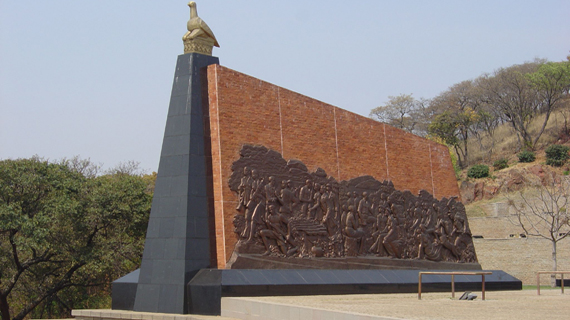 ZIMBABWE celebrates the heroes who were instrumental in bring about independence by burying them at the National Heroes' Acre.
OWN CORRESPONDENT
However, a number of those who fell out of favour with Zanu PF after independence were denied the recognition and some were not buried at the shrine. Below is a list of some of the unsung heroes:
Canaan Sodindo Banana He was the first president of independent Zimbabwe until 1987 when the executive presidency was created and the prime minister's office abolished.
Enoch Dumbutshena He was the first black Chief Justice of Zimbabwe from 1984 to 1990. He died of liver cancer on December 14 2000.
Reverend Ndabaningi Sithole He founded and was chief architect of Zanu in August 1963 in conjunction with Herbert Chitepo, Robert Mugabe, Edgar Tekere in the Highfield House of Enos Nkala.
Makhathini Guduza He is a former Zapu central committee member and aide and advisor to Zapu leader Joshua Nkomo. Guduza died in exile in South Africa.
Stanely Donga The former Bulawayo town clerk died in 2007 and was declared a liberation war hero almost a month after his burial.
Welshman Mabhena The former Matabeleland North governor and Zapu secretary-general died in 2010 and his family turned down offers by the government to bury the nationalist at the National Heroes' Acre saying he was no longer a member of Zanu PF and that he had been ill-treated by the party during his life time.
General Lookout Masuku The Zipra commander died at Parirenyatwa Hospital in Harare while in detention in 1986 and was buried at the Lady Stanley Cemetery in Bulawayo after the government denied him hero status. He was only accorded hero status posthumously.
Swazini Ndlovu The former Zipra commander was buried at Lady Stanley Cemetery after the Zanu PF politburo delayed according him hero status. The politburo only accorded him national hero status on the day of his burial.
Alfred Nikita Mangena The former Zipra supremo was assassinated in Zambia in October 1978. He was the second in command in the Zimbabwe People's Army — a joint army made up of Zipra and Zanla combatants.
Sir Garfield Todd A missionary and former Prime Minister of Southern Rhodesia, Todd died at the age of 94 in 2002.
Thenjiwe Lesabe She died at the age of 79 in 2011 and was denied national hero status by Zanu PF for breaking away to revive Zapu with Dumiso Dabengwa.
Patrick Kombayi He was the first black mayor of Gweru and died in 2009. Kombayi was shot and partially paralysed by State security agents in 1990 for contesting the late Vice-President Simon Muzenda for the Gweru Urban seat as a member of the Zimbabwe Unity Movement.
Retired Lieutenant Colonel Masala Sibanda Sibanda was a former member of the Zipra high command staff during the war of liberation. He was declared a national hero a week after his burial.
James Chikerema Joshua Nkomo and Chikerema formed Zapu. In 1980, Chikerema contested the country's first elections but got nowhere.
Retired Colonel Richard Ndlovu He was the first black commandant at Mbalabala School of Infantry and died aged 70 in 2013. He was denied hero status and buried at the Lady Stanley Cemetery. He joined the Zapu youth wing in 1962 while he was still at school.
Ethan Allen Dube Dube was abducted in Botswana in 1974 by the Selous Scouts while he was preparing for a mission to rescue Zapu members.
Isaac Nyathi A former senior Zapu leader and veteran diplomat was granted hero status minutes after his burial in January 7 2008 at Lady Stanely Cemetery.
Clement Muchachi He was the first post-independence Works minister. He died a pauper after he was neglected by the government. He was taken on an ox-drawn scotchcart to a clinic in rural Shurugwi a few days before his death in 2001. He was declared a national hero, but this did little to atone for the poor treatment.
Amos Ngwenya Zapu founder member Amos Patrick "Jack" Ngwenya died aged 80.
Philemon Mabuza A veteran of Zapu and Zipra. He died this year and was never given any form of recognition.
Related Topics