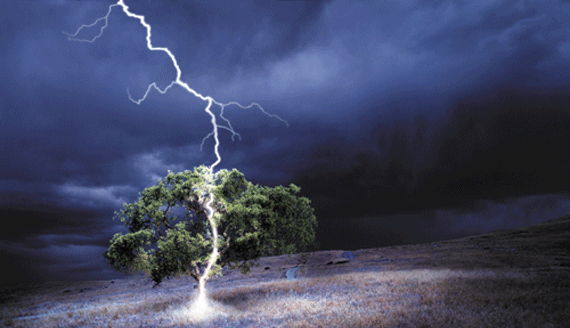 A Chiredzi woman and her eight-year-old daughter died instantly after they were struck by lightning while sheltering under a mupfura tree over the weekend.
TATENDA CHITAGU OWN CORRESPONDENT
A third person survived, but was left paralysed and is battling for life at Chikombedzi Mission Hospital.
Junior Dheimani (31) from Gezani village under Chief Sengwe in Chiredzi and her daughter Rebecca Magoche died on the spot after being struck by a single bolt of lightning during a thunderstorm. Dheimani's young sister Ever (26), who was also struck by the same bolt that killed the two, is currently in a critical condition.
Masvingo provincial police spokesperson Chief Inspector Peter Zhanero said the tragedy occurred at around 6pm when the three, who had been cultivating their crops, sought shelter under the tree when it started raining.
"The three were tending to their crops and there was a heavy thunderstorm. They decided to shelter under the tree. They were struck by a bolt of lightning which killed the mother and her daughter. The third victim is in a critical condition at Chikombedzi Hospital," Zhanero said.
Zhanero urged people to stay indoors when it is raining.