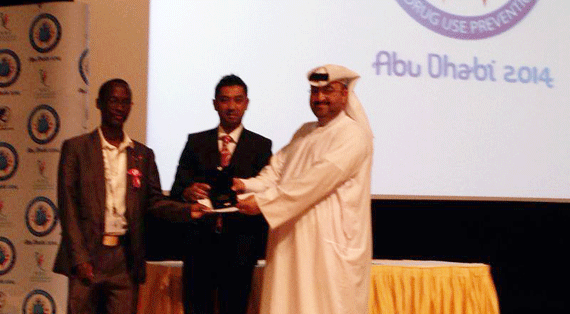 A BULAWAYO-BASED organisation, Lead Us Today (LUT), emerged top at the Global Forum for Youth Leaders on Drug Use Prevention competition held in Abu Dhabi, United Arab Emirates (UAE), recently.
MTHANDAZO NYONI OWN CORRESPONDENT
LUT is a non-profit organisation founded by Dalumuzi Mhlanga in 2010 and it seeks to inspire, mobilise and empower Zimbabwean youths to work together beyond socioeconomic barriers and lead community development efforts. The competition, aimed at helping young people tackle drug abuse, brought together more than 300 young people from 47 countries.
LUT was represented by Mhlanga, Privilege Nyathi of Nkulumane High School and Phillip Ndaba, the programme facilitator. Their project proposal advocated tackling drug abuse through socially innovative and entrepreneurial approaches.
In an interview with Southern Eye last week, Mhlanga said it had been a great honour for LUT to represent Zimbabwe at a global platform adding that drug abuse needed to be recognised as it was triggered by problematic sociopolitical realities that young people faced as much as it was a personal, psychologically-motivated choice.
"Basically, it is no coincidence that different kinds of drug abuse are correlated with certain income groups and levels," said Mhlanga.
"Simply preaching against drug abuse from a moralising perspective is not enough. Various stakeholders, including the government, communities and business, need to work together to provide the social support systems that diminish the likelihood of (young) people abusing drugs.
"For us to come tops in a competition of such global scale speaks of the high quality of our work and our potential to develop many more young leaders and entrepreneurs," Mhlanga added.
He said representatives from countries such as Mongolia, Indonesia, Sri Lanka and the UAE had approached LUT and expressed keen interest in working with them on various projects. Nyathi said she learnt that drugs triggered diseases on abusers such as emphysema, psychological effects, estrangement from loved ones and other consequences like bankruptcy and loss of employment.