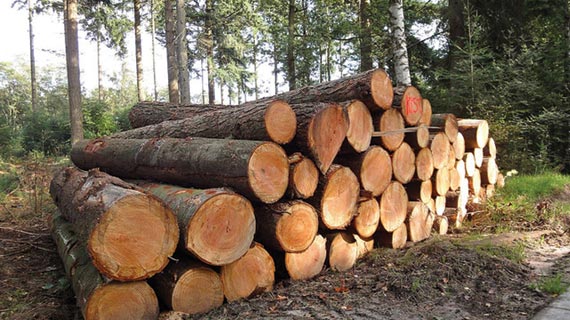 BULAWAYO South MP Eddie Cross has called for investigations into the continued cutting down of indigenous trees raising fears of deforestation in Matabeleland North.
CHIEF REPORTER
The province has vast forests, but locals have over the years complained of not benefitting from these resources. Contributing to a climate change motion in the National Assembly this week, Cross expressed concern over the state of indigenous forests in the province.
"I would like to talk about the question of the future of the indigenous forests in Matabeleland North," he said.
"This represents the largest area of indigenous forest in Zimbabwe of over three million hectares and it is in a highly degraded state. I suggest that we, as a House ought to support investigations into the situation and make sure that this deterioration in our indigenous forest resources in Matabeleland North is halted and reversed."
Inadequate funding and limited resources have been cited as challenges frustrating Zimbabwe's efforts to develop solutions to deal with the impact of climate change. Forests in Zimbabwe continue to shrink and decline in composition and quality due to human encroachment and associated human activities such as land clearing for agriculture, forest fires and tree cutting for tobacco curing.
It is estimated that over 90% of tobacco farmers rely on wood energy for curing their crop. A combination of factors, mostly economic, has been largely blamed for the disappearance of Zimbabwe's forested areas. Firewood accounts for more than 50% of the country's total energy consumption.
According to the Forestry Commission, Zimbabwe is losing up to 330 000 hectares of forested area each year.
Cross said each ministry that deals with issues related to emissions should be held responsible for ensuring that all projects are climate friendly.
Related Topics