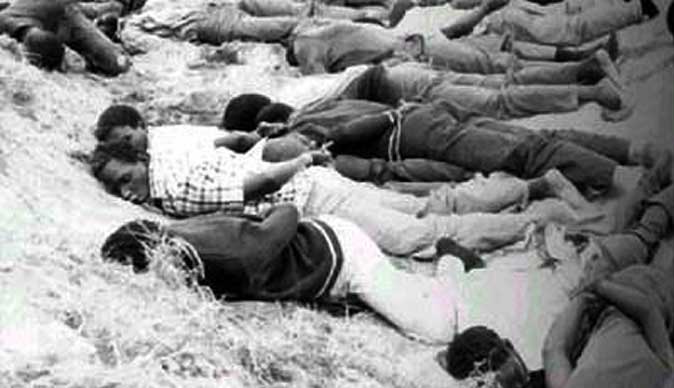 MDC Matabeleland South chairperson Pilate Ndebele yesterday blamed the poor Grade 7 results in the province where some schools recorded a 0% pass rate to Gukurahundi and the government's continued deployment of teachers who cannot speak the local languages.
SILAS NKALA STAFF REPORTER
Ndebele's remarks come in the wake of numerous primary schools in the province recording very poor marks in the 2013 Grade 7 examinations.
"While children in other parts of the country were going to school and advancing their education, most people here were running for safety, especially in the 1980s when Gukurahundi was unleashed on this region," he said.
"Parents fled to South Africa leaving most children to be looked after by people who are not their parents and this affected their schooling.
"That is why we are lagging behind in terms of education."
As a result, Ndebele said most people from Matabeleland South preferred to go to South Africa leaving their children with relatives who do not monitor their progress at school.
Ndebele also claimed that the deployment of teachers who cannot speak local languages to teach in primary schools from Grade 1 was a deliberate ploy by the government to ensure the region produces poor results.
"Just imagine when a teacher who does not know the local language is deployed to teach Grade 1 pupils," he said.
"How will they learn when the teacher is unable to explain concepts in their own language?
"There is no surprise in some schools here producing dismal results in the Grade 7 examinations last year," Ndebele said.
He said the government had to introduce special entry level requirements for students from Matabeleland South to enrol at tertiary institutions so as to bridge the gap that he alleges was deliberately created.
Six primary schools in Gwanda district Gobadema, Glass Block 2, Ngoma, Matshetsheni, Tshongwe and Zelezele primary schools — and in Beitbridge, Jalukange and Mapai primary schools all failed to produce a single pupil who proceeded to Form 1 this year after they all recorded a zero percent pass rate in the 2013 Grade 7 exams. Twitter feedback @silasnkala