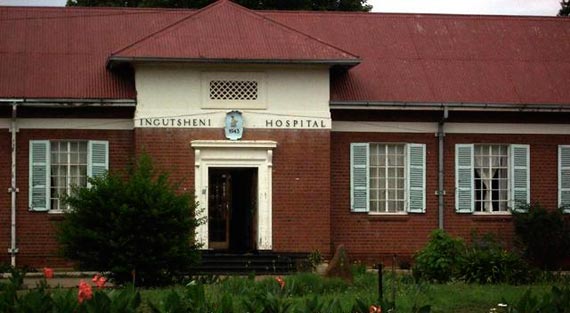 WORKERS at Mazuma Farm were shocked to find a naked man aimlessly roaming in the property along Plumtree Road on Saturday morning.
JUNIOR MOYO OWN CORRESPONDENT
According to the farm owner, Bhekisisa Bhebhe, his employees were shaken because some of them thought the man was there for purposes of witchcraft. They were, however, relieved to discover that the man had recently escaped from mental health facility Ingutsheni Hospital where he had been admitted.
"My employees told me that they never slept on Friday night after hearing noises of someone singing and they were scared that maybe some witches were in the area," Bhebhe said.
"When they woke up they were shocked to find the naked man and when they asked him why he was there and why he was naked, his responses were incoherent.
"When I was informed of the incident, I was also shocked and wondered why the man had gone past all other farms and chosen mine, hence the suspicions of witchcraft."
The workers then called Plumtree police and Ingutsheni Hospital and the latter confirmed that the man was a patient at the psychiatric institution and had escaped unnoticed.
Bhebhe said the patient's escape was evidence of the high levels of negligence at Ingutsheni and those responsible should be held to account. He said psychiatric patients needed more care as they could be dangerous due to their unpredictable tendencies and the hospital's carelessness had exposed innocent people to potential physical harm.
"How can a patient manage to escape from hospital without being noticed and walk past all the institution's security systems and right up to this farm naked?"
The police took the man back to Ingutsheni Hospital after making all the necessary checks.