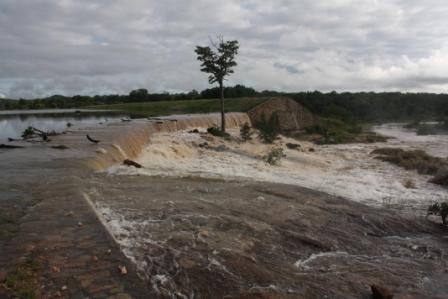 THE country has been receiving incessant rains since the festive season began in December and as a result some low lying areas are now flooded.
There are reports that a homestead was swept away in Hwange and some villagers were marooned following heavy rains in the district.
The villagers were rescued through a quick response by Hwange Colliery Company's fire brigade and police.
Heavy rains also affected traffic along the Bulawayo-Victoria Falls Highway as trees fell on the road.
The Civil Protection Unit (CPU) says it is working on plans to relocate the affected villagers to high lying areas.
Floods in areas such as Tsholotsho and Hwange have almost become an annual problem.
Authorities should have found a solution to the problem of people settled on low lying areas rather than wait for such disasters.
While we commend the CPU for the swift response in Hwange, we would like to urge the authorities to be proactive in disaster management.
The loss of property belonging to the villagers is very unnecessary and this could lead to loss of lives.
As the Meteorological Services Department is predicting heavy rains to continue throughout this week, the CPU has to brace for more floods especially in areas that have faced flooding problems in the past.
Such preparedness should include awareness campaigns in most vulnerable areas to help the villagers prepare for any eventuality.
Some of the basic information people in flood-prone areas need to know is that it is dangerous to build houses in a floodplain.
When flooding is imminent, as is the case now, they have to construct barriers to stop water from entering their homes.
People also have to avoid trying to cross flooded streams as cases of drowning when such heavy rains fall tend to rise significantly.