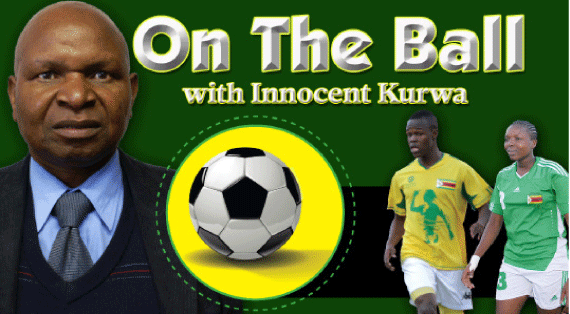 REPORTS doing the rounds in Bulawayo suggest that Highlanders coach Kelvin Kaindu is holding back on signing a new contract because two assistants he has been working with — goalkeepers' trainer Tembo Chuma and assistant coach Bekithemba Ndlovu — have apparently not yet been offered contract extensions of their own.
The development has raised issues on the appointment of technical persons in Zimbabwe, a country in which football is floating somewhere in between amateur and professional status.
Yes, while a lot of clubs n the Castle Lager Premier Soccer League would want to call themselves professional, a lot of what goes on in the clubs, especially the set-up and management, certainly reflects those of amateur clubs.
In professional football head coaches — call them managers as in the English Premier League for example — choose their own assistants, but do not have a say in the appointment of a technical director where such a post exists in the structures of the club.
This is why David Moyse, on being appointed the manager at Manchester United, did not hire the services of the trusted assistants — goalkeeper trainer included — that had served the English champions so long, successfully and so loyally under the retired Sir Alex Ferguson. Moyse recruited his own assistants.
The raison d'être of this practice is that managers are judged by and sacked on the basis of performance. It is only reasonable that the manager appoints people he would be able to work with, people who would be accountable to him for their day-to-day work and outcomes.
Where the club appoints assistants, such appointees are in essence very independent of the manager especially in their performance. They do not owe their allegiance, so to speak to the manager, but to whoever appointed them.
In addition, where the manager or head coach does not appoint people of his own choice, the two greatest shortcomings are that there may be a vast technical gap between the manager and his assistants, even to a level where the assistants might be more technically adept than their manager, and there will always be a lot of mistrust between the two sets — to an extent where there will be accusations of undermining each other.
A major drawback of the practice of managers appointing their own assistants is of course that he might appoint individuals that are so technically handicapped in terms of their development even if they are qualified. This is not in the long-term interest of the club.
In other words, a coach can guarantee his future at a club, especially in this part of the world where jobs are scarce, by appointing people he knows could never be better than him in their lifetime. This way the club is held at ransom by the coach in that the club management will always feel that success on the playing field can only be achieved when this particular coach is in charge.
Such a scenario allows the coach or manager to dictate terms to the club and its management and this situation is intolerable and should never be allowed to happen. Club management though, is the one that is always left in a tight spot — it is unprofessional and not correct to disclose what happens or is discussed behind closed doors.
One tenet of a well managed club is a sustainable succession plan underpinned by putting in place people that can be groomed to take full charge in future and this could be one area where Highlanders might be having a problem with Kaindu. Unlike in Europe where there is an abundance of qualified coaches, Zimbabwe has very few and in any case, the type not level of support clubs enjoy may dictate who one can and cannot appoint as a coach.
For example it would be next to impossible for Highlanders to appoint Moses Chunga — if not unthinkable! What this says is that a responsible and forward looking Highlanders executive committee should, when appointing coaches, think of the future beyond their current coaches.
It should be stressed that this is not necessarily what obtains at Highlanders. It is just a supposition and argument.
In an amateur and semi-professional set-up, the coach does not appoint his own assistants – he only does that with the blessings of the club management. In this set-up the club management appoints whoever it wants and identifies even without consulting the coach.
In fact, the whole technical team is usually appointed and announced in one fell swoop. There is no consultation between the executive and the members of the technical department as to who they will work with. The club management may, however, appoint the head coach or manager first and then consult him in the selection of his assistants, but this is purely out of courtesy rather than being standard practice.
It is necessary for Kaindu, assuming there is some deadlock at Highlanders as rumours suggest, that he establishes which status Highlanders believe in — professional or semi-professional. Yesterday marked exactly a year since the sad passing on of soccer legend Adam "Adamski" Ndlovu in a tragic road accident near Victoria Falls — just in case we forget. Football is also still moaning Nhamo Rusamo (former Zifa official), who was laid to rest at West Park, Bulwayo, on Sunday. May his departed soul rest in eternal peace.