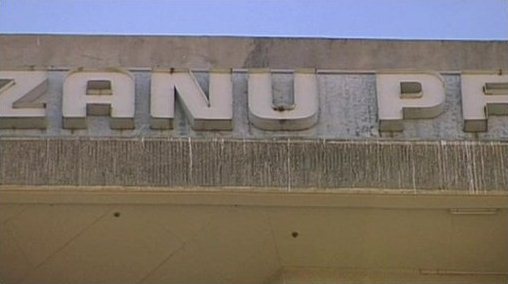 ALLEGATIONS of bribery, real or imagined, are flying fast and furious as Zanu PF prepares to hold internal polls in the remaining seven provinces tomorrow.
In southern Zimbabwe, the party's elections for the main wing, women's league and youth league will be held in Bulawayo, Masvingo, Matabeleland North and South starting 7am to 7pm.
But information reaching this newspaper indicates Zanu PF bigwigs are divided over the support of candidates participating in the provincial elections in Matabeleland on Saturday.
In Matabeleland North, Zanu PF politburo member Obert Mpofu's influence will come to the test when his ally and incumbent provincial chairperson Richard Moyo battles with his deputy Reeds Dube.
Dube reportedly enjoys the support of the Speaker of the National Assembly and politburo member Jacob Mudenda and former provincial governor Thokozile Mathuthu, among other senior party leaders.
Dube, a losing Zanu PF candidate in the Hwange Central parliamentary elections on July 31, told Southern Eye that his campaign was going well, but was worried by the "hidden hand" supporting his rival.
While Dube dismissed claims that he enjoyed the backing of Mudenda and Mathuthu, it is clear the gloves are off ahead of the internal polls.
In Bulawayo, incumbent chairperson Callistus Ndlovu will battle it out with his deputy Killian Sibanda and Douglas Ndlovu.
Rightly or wrongly the incumbent stands accused by rivals of using his position to prevent them from viewing the voters' roll and allegedly using party resources to oil his campaign.
Last week, war veterans' leader Jabulani Sibanda accused Ndlovu of associating with divisive elements.
In Matabeleland South and Masvingo there are public claims of peaceful campaigns, but this newspaper has it on good authority there are covert political shenanigans as hopefuls jostle for positions in the provincial polls as factions in Zanu PF jockey to succeed President Robert Mugabe when he eventually decides to exit the political scene.
Informants have claimed money has been changing hands as officials seek to influence the eventual outcome of the elections.
As proponents of democracy, we advocate for free and fair elections.
The Zanu PF faithfuls should be reminded that the party is in great need of leadership renewal right from the grassroots, the province and the national echelons. To quote former British Prime Minister Harold Wilson: "He who rejects change is the architect of decay. The only human institution which rejects progress is the cemetery."
So let the best woman or man prevail in tomorrow's Zanu PF internal polls with its warts and all.