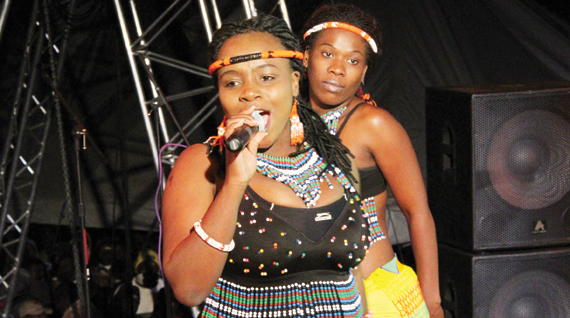 BULAWAYO's rising kwaito hip-hop prodigy Khoikhoi, has released a latest pre-festive season single titled Superstar.
DIVINE DUBE Own Correspondent
Khoikhoi, born Mulgan Dalubuhle Sibanda, told Southern Eye Lifestyle his latest offering which he composed during a one-month visit to the Midlands province was sung in Ndebele and Shona.
"The song is sung in both Ndebele and Shona because I realised that although most music lovers from the Midlands capital were inspired by my music, they did not understand my language hence the need to add a bit of Shona," the lyrical musician said.
He added: "At first I confined my music to Bulawayo where I grew up, but now I have learnt that as an artiste you sing to a broader audience hence the need to be versatile.
"I envisage composing my tracks in all languages because Zimbabwe is endowed with 16 official languages," the artiste said.
Khoikhoi said he is nicknamed "Khoikhoi" because when he was a teenager he used to share yesteryear stories with his friends hence the name Khoikhoi — metaphorically used to mean "the ancient one".
"Gunz" as he is also known in his home suburb of Nkulumane, has an album on his sleeve — Khoison — and several other singles such as Thatha S'dudla and Lengoma.
Because of his natural charm, he became a darling of Eziko Theatre Laboratory, a local popular arts platform run by Kwelakithi Arts and aimed at promoting upcoming and grassroots artistes.
He was a finalist of Amakhosi Dreams to Fame Competition and Bulawayo Has Got Talent, although he lost at the two competitions.
Despite losing the competition, the young artiste remains one of the best local upcoming musicians whose colleagues die to share the stage with because of his audience appeal.
He has rubbed shoulders with Bulawayo's celebrated Afro-jazz muso Jeys Marabini and dance queen Sandra Ndebele.