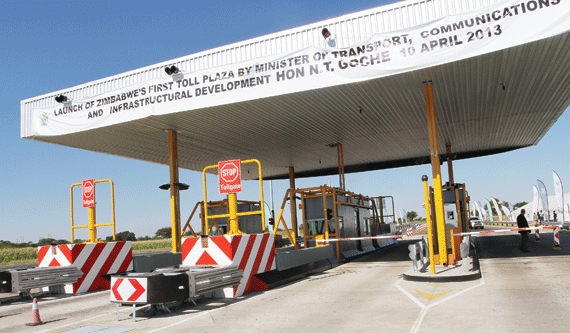 TRANSPORT and Infrastructural Development minister Obert Mpofu has said the government will not go back on its planned urban tolling project despite protests by motorists, saying it had proved to be the only major source of funding for road maintenance.
MOSES MATENGA STAFF REPORTER
Speaking during the commissioning of 40 graders for the country's rural district councils in Harare yesterday, Mpofu said several local authorities had embraced the idea.
"Encouraged by the growing interest from urban councils and towns on the urban tolling initiative and the warm co-operation we are receiving from our sister Ministry of Local Government, my ministry is actively pursuing the introduction of urban road tolling as one major source of funding road transport infrastructural development in urban areas," Mpofu said.
"To that end, my ministry is taking this consultative process a step further with great vigour and purpose with the view of expediting the discussion and finalisation of the issue," he said.
This is likely to put government at loggerheads with motorists who feel hard done by the decision to introduce urban tolling without their input as critical stakeholders.
Mpofu said the 40 graders were part of a fleet of 80 graders sourced from China by the Zimbabwe National Road Administration. He said the country needs about $2 billion to rehabilitate its entire road network.