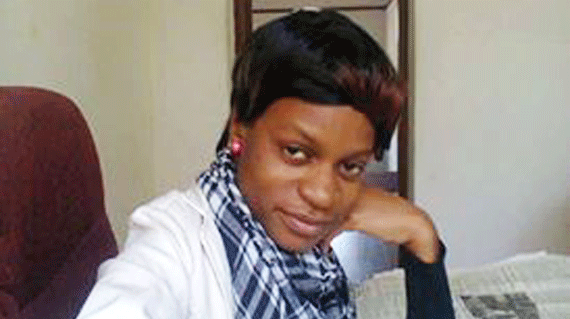 PIRACY in Zimbabwe is an problem that affects most artistes who always complain that their work is not appreciated and they don't reap the rewards of their hard work. ROPAFADZO MUUNGANI
In the ever busy streets of Harare it only takes one to name an artiste, their latest song or even a film before it is brought to them at the price of a dollar and even negotiable. It is no secret that the capital is a hub of piracy.
We need to realise the diversity of piracy in order to appreciate the impossibilities of totally curbing it. For a long time the subject has been narrowed down to burning of CDs yet it stretches to the music in our different phones, computers and so-forth.
With the advent of cheap Internet, the issue of downloading music on these gadgets has been debated enough and the truth is that it is inevitable. In any town in Zimbabwe, most street corners are chock full with illegal CD vendors with burned CDs, with those going for $2 placed in lavish covers.
What's worse is walking past these pirated-material vendors and hearing them call out names of new songs, albums and plays that are even a day old.
That is when we realise that other approaches of curbing piracy have to be implemented as soon as possible if our local artistes are to benefit from their works.
I would like to acknowledge Sulumani Chimbetu who took the bull by its horns on a recent radio show and said that it was time artistes worked together towards curbing piracy.
I particularly marvelled at the way he embraced the painful fact that total wiping out of piracy was not easy.
He, therefore, suggested that there could be a way these illegal street vendors could come together with artistes and map a way forward. The positive elements Sulu got out of piracy is that it has provided a cheaper marketing strategy for most artistes.
Even Enock "Nox" Guni admitted that the erasing piracy was a lost battle.
It is no secret that Zimbabwean artistes who have tried marketing themselves through online distribution have dismally failed, therefore, what's really needed is for the problem of piracy to be addressed at grassroots levels.
Let's resolve the issue of piracy once and for all.
We can come up with a win-win situation where both local artistes and those earning a living through piracy can work together.
A structure can be put in place to legalise their trade while ensuring that artistes also get their dues.