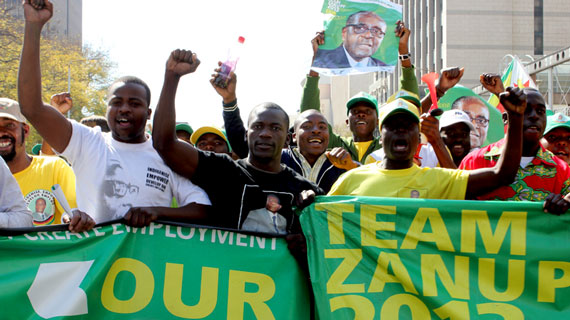 THE Supreme Court of Appeal in South Africa will on Friday hear the case of the torture of Zimbabwe opposition activists by police and Zanu PF supporters.
RICHARD MUPONDE SENIOR COURT REPORTER
The matter was taken to court by the Southern Africa Litigation Centre (Salc) and the Zimbabwe Exiles Forum (ZEF) to compel South Africa to abide by its domestic and international legal obligations to investigate and prosecute high-level Zimbabwean officials accused of crimes against humanity.
"The earlier High Court ruling in this case was very clear — the South African authorities have a legal duty to investigate allegations of torture against senior Zimbabwean officials," said Angela Mudukuti, Salc's international criminal justice project lawyer.
"The Supreme Court of Appeal has the opportunity to reinforce that decision and ensure that perpetrators of these terrible crimes don't find sanctuary in South Africa, and are held accountable for their actions."
In May 2012, the North Gauteng High Court ruled in favour of Salc and ZEF and set aside the decision of the National Prosecuting Authority (NPA) and the South African Police Service (Saps) not to initiate an investigation into state-sanctioned torture in Zimbabwe, following a police raid on the headquarters of the MDC-T in March 2007.
Judge Hans Fabricius ruled that the South African authorities had not acted in accordance with obligations under the domestic legislation and ruled that the decision had been taken unlawfully and unconstitutionally.
The NPA and Saps petitioned the Supreme Court of Appeal after the High Court refused leave to appeal.
Police in Zimbabwe raided the headquarters of the opposition MDC-T in Harare and arrested about 200 activists. The activists were taken away in police vans.
The arrests came a day after police had extended a ban on political rallies.
It was reported that the police set up a number of blocks around Harvest House and burst into the party headquarters, beating and arresting anyone they found inside.
In the past, party activists have been arrested for violating a ban on political gatherings and for allegedly planning acts of terrorism.