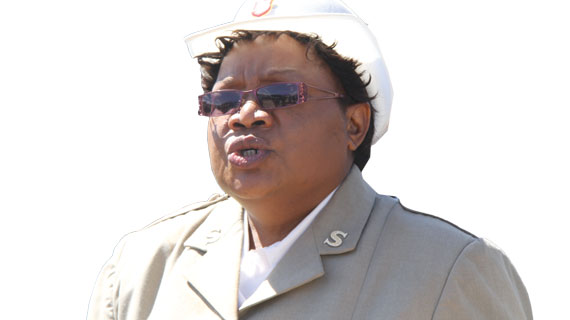 THE Zanu PF Midlands provincial executive elections that were postponed from Saturday to yesterday due to reported logistical problems got off to a slow start with other districts having to wait until 6pm before casting their votes.
BLESSED MHLANGA/ Stephen chadenga
Zanu PF central committee member Douglas Tapfumanei confirmed that the voting got off to a very slow start.
"The process is very slow and we doubt it will be completed today.
"In Mberengwa we have just finished deploying those conducting the elections," he said in the late afternoon yesterday.
In Kwekwe district, Mbizo party members had not yet started casting their ballots by 5pm although counting of votes in Kwekwe Central at the party's office was already underway.
Zanu PF Midlands chairperson Jason Machaya faces an acid test from his deputy Larry Mavhima, a close ally of the Midlands political godfather Justice minister Emmerson Manangagwa for the province's top post.
Sources in the party said the provincial elections were a clear contestation between factions allegedly headed by Vice-President Joice Mujuru and Mnangagwa.
"If Machaya wins, it will be an approval of Mujuru in the succession race in the Midlands," said a source.
"Mavhima's leadership will be a clear approval of Mnangagwa."
Mnangagwa's son Emerson (Jr) will also be looking to launch his political career as he seeks a seat in the provincial executive via the Zanu PF youth league.
Vote-counting was also taking place at the party's Midlands provincial head offices in Gweru.
The elections were supposed to be held in all the country's 10 provinces on Saturday, but were postponed in Mashonaland West as the province was reportedly not yet ready while in the Midlands there were no ballot papers for the polling.
Zanu PF political commissar Webster Shamu told the State-controlled media at the weekend that the postponement of elections in Mashonaland West was meant to give the party an opportunity to investigate allegations of vote-buying and imposition of candidates.
In Manicaland, reports indicated that current chairperson John Mvundura was on course to retain his seat as he was leading against Monica Mutsvangwa.