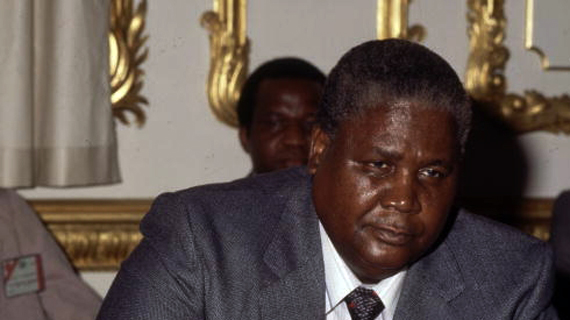 SOME fruit-processing machinery brought into the country by the late Vice-President Joshua Nkomo in 1980 to assist people produce juice in the Umzingwane district is still lying idle in Balu Estate in Umguza and Norton amid fears the equipment could now be obsolete.
ALBERT NCUBE OWN CORRESPONDENT
Businessman and Zanu PF member, Rido Mpofu, urged Small and Medium Enterprises and Co-operative Development minister Sithembiso Nyoni to facilitate the transportation of the machinery to Matabeleland South province so that Nkomo's vision would be fulfilled.
Mpofu said this at a business consultative meeting in Gwanda on Friday when Nyoni met with the business community in the province.
"At independence, Nkomo brought equipment into the country for fruit juice processing. It is still lying idle at Balu though part of it is in Norton," he said.
Mpofu said the equipment was meant for Umzingwane but the project failed to kick off. Esigodini was known to produce quality oranges in the past.
"The Umzingwane project never picked up. Efforts were made but due to red tape the equipment must be obsolete by now if it is there. I appeal to your office not to let the vision die," Mpofu pleaded with minister Nyoni.
Mpofu urged Nyoni, who is also the Zanu PF secretary for business development and liaison in the politburo, to facilitate the revival of the beef canning industry in West Nicholson saying its resuscitation would create employment for hundreds of jobless youths.
He said some bending machines meant for Matabeleland South sourced from Indonesia were lying idle in Harare because there was disagreement among officials on where the machinery would be mounted.
"We had one of the biggest beef canning industries in West Nicholson, but it shut down and efforts to resuscitate it have failed. If reopened it would create employment, thereby fulfilling the party's manifesto of creating employment," Mpofu said.
Nyoni said the Zanu PF government would create an enabling environment for businesses to operate at full potential in its efforts to revive the economy.