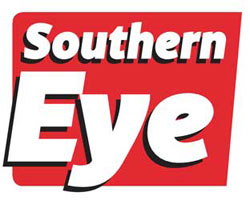 FRANCISTOWN — More Batswana women in Francistown are into sex work than foreigners, Programme Manager of Matshelo Community Development Association (MCDA) Gaolape Makgarapa said at a workshop here recently.
The workshop was held to launch the results of a study conducted by the Ministry of Health (MoH) that was based on sex workers and males who prefer sex with other men.
MCDA is a Francistown-based NGO that tracks down and works with sex workers on their well being and future.
Makgarapa said there were 800 Batswana prostitutes, 300 Zimbabweans and a few Zambians and Mozambicans in Francistown.
She said it was a common belief that prostitutes in Francistown were Zimbabweans but rather it was Batswana who tipped the scales.
She said that there were different categories of sex workers and it was not easy to identify a sex worker by just looking at someone.
"They are not all in the streets because we even have those described as white collar sex workers and they operate in different ways," she said.
She said that the white collar version are people who are employed and you cannot just look at them and see the expected appearance of a sex worker.
"We should stop picturing sex workers as street people," she stated. She said that prostitutes operate in harsh conditions and clients abuse them.
"When they say it is work, they mean it. There is a lot of abuse involved and it starts among themselves, then from clients, the community and whoever they associate with," said Makgarapa.
She said her organisation was concerned with the attitude of health professionals towards sex workers.
"These issues were discussed here in Francistown and staff members were addressed within the city as to their conduct and attitude towards sex workers," she said.
Sex workers revealed that when they go to clinics health professionals say they are tired of seeing their faces there and make fun of their work and sometimes deny them services.
They also complain about the unavailability of condoms.
— Mmegi