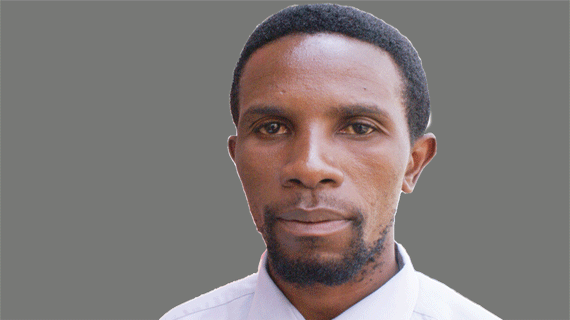 THE Mthwakazi Youth Joint Resolution (MYJR) says former MDC director of policy and research Qhubani Moyo must just join Zanu PF quietly and not seek to justify his move by insulting the people of Matabeleland as cry-babies. LINDA CHINOBVA OWN CORRESPONDENT
Moyo, who quit the MDC led by Welshman Ncube last month to pursue a career in academia, gave the biggest hint yet that he is about to join Zanu PF by praising the party's policies and declaring that he stands ready to assume any role the government would deploy him to if approached.
He told journalists at the Bulawayo Press Club last week that Matabeleland had anti-Zanu PF people who shunned opportunities offered by the ruling party only to cry foul when the region lagged behind in development.
However, MYJR spokesperson Mqondisi Moyo described the utterances as contemptuous of the people of Matabeleland.
"We are disturbed by his utterances. He should not insult the people of Matabeleland," he said. "If he feels he wants to join Zanu PF, he should do that quietly."
"People of this region are not cry-babies. It's simply because they don't have opportunities coming their way.
"They are not politically and economically empowered. Mostly they can't access their own resources."
Mqondisi said it would be interesting to know at what stage the former student activist started admiring Zanu PF.
"Before elections he was against Zanu PF policies saying they won't take the country anywhere, then after elections he suddenly starts praising Zanu PF," he said.
The MYJR official said everyone was free to join a party of their choice without attacking other people because everyone has the freedom of association.
"It is clear now that during the July 31 elections, he wanted to use the people of Insiza North to put him in Parliament and then dump them. It's not fair for the people to see development only after they have grown fond of Zanu PF.
"He should note the difference between Zanu PF as a party and the government of Zimbabwe," he said.
Mqondisi Moyo said Moyo's statements would haunt him for the rest of his life just like the late Enos Nkala who once said if he could wash off being Ndebele, he would have done so.
This was at the height of the Gukurahundi disturbances in Matabeleland and some parts of the Midlands when Nkala was Defence minister.
Mqondisi said Moyo was just shedding crocodile tears by claiming to want to help the people of Matabeleland while at the same time mocking them for rejecting Zanu PF.
In response, Moyo said there was need to redefine the role of civil society in the context of changing political circumstances.
He said while it was historically true that Matabeleland had been marginalised before and its people missed out on contributing positively to the country's development, it was also factual that they had surrendered their destiny to an extent that when opportunities arose, they were hesitant to take them up.
"My argument is that we need to integrate ourselves into the greater national processes and harvest the best for our people because we are Zimbabweans like everyone else," he said.
"Crying without action will not help us go forward.
"If by encouraging our people to grab natural opportunities I will be misconstrued as singing for my supper, then I am prepared to wear that label, but I will continue to scream more that we must also demand and eat our share of the national cake.
"Civil society should collaborate with the government and influence policy direction."