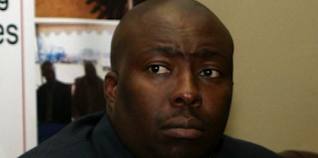 THE Matabeleland Zambezi Water Project (MZWP) advisory council is seeking an audience with the Environment, Water and Climate minister Saviour Kasukuwere in a desperate bid to fast track the implementation of the long-awaited project viewed as the region's permanent solution to water woes.
GAMMA MUDARIKIRI OWN CORRESPONDENT
The project has remained on the pipeline for over a century, but an MZWP official told Southern Eye Business the body expected to meet Kasukuwere sometime next month as part of a push to kick start the massive project to pipe water to Bulawayo and other parts of Matabeleland.
MZWP chairman Donald Khumalo said they wanted to get clarity from Kasukuwere over an implementation matrix strategy on the project.
"We are expecting to meet the minister in the next three weeks to fast track the implementation of the Zambezi water project," he said.
The water pipeline initiative which started in 1912 is expected to address the chronic water shortages Bulawayo is currently facing.
The government has been struggling to finance multimillion dollar projects as the country is battling to attract foreign-direct investment to fund them largely due to policy misalignments.
The country also has a limited fiscal space with 70% of the budget being swallowed by civil servants' salaries limiting funding of capital projects.
However, last year former Water Resources minister Samuel Sipepa Nkomo announced that the Chinese government had committed $1,2 billion to a long-mooted plan to draw water from the Zambezi River through a 400km pipeline.
He said the government had secured funding to the tune of $864 million from the Chinese Exim Bank adding that one of the contractors, China International Water and Electric had already moved into the city.
Nkomo had said the Chinese would this year allocate a further $345 million in their budget to complete the project.
The long-standing project is expected to be implemented in phases, with the first stage being the completion of the Gwayi- Shangani Dam which would receive water from the Zambezi River.
The second phase would see the construction of a pipeline from Gwayi-Shangani Dam to a reservoir in Bulawayo's Cowdray Park suburb while the third and final phase will be the construction of a 245km pipeline from the Zambezi River to the Gwayi-Shangani Dam.
The dry Matabeleland region traditionally receive low rainfall and the urban expansion around Bulawayo has put pressure on the city's water supply dams forcing the local authority to invoke rationing measures.