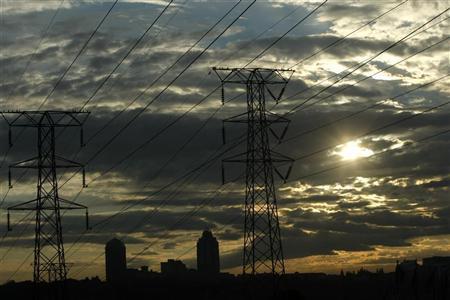 A NEW power station is on the cards for Gweru after the Zimbabwe Energy Regulatory Authority (Zera) received an application from Sahara Energy Corporation (Pvt) Ltd to construct and operate a 50 megawatt (MW) solar electricity power generation station in the Midlands capital.
LINDA CHINOBVA OWN CORRESPONDENT
According to a public notice released by Zera on Wednesday, the proposed power station, Sahara Solar Plant, will generate electricity from solar energy at Lincolnshire Farm in Gweru.
Zera said the application of the construction of the power plant was done in terms of Section 42 of the Electricity Act (Chapter 13:19) of 2002 and any persons objecting to the development are required to lodge an application with the energy regulator within a fortnight.
"Any person desiring to make representation may within 14 days lodge a written representation with Zera," part of the notice reads.
The energy regulator this year approved several energy generation projects, but the bulk of the independent potential power suppliers are yet to kick off their projects.
Other proposed projects include Gairezi hydropower station in Nyanga; an extension of the generation life cycle at Hwange; the upgrading of Deka pipeline; repowering schemes at Harare, Munyati and Bulawayo power stations and a coal-bed methane project in Matabeleland North.
Zera recently approved a partnership between Allied Timber Holdings and Indian Lurosa Investments (Pvt) Ltd to set up a 40MW biomass gasification power plant in the country.
Zimbabwe is battling a power shortage with current generation capacity estimated at 1 200MW against an annual demand of 2 000MW.
The energy sector is in doldrums largely due to lack of capital, archaic equipment and machinery and the shortage of skilled labour.
Power shortages this year saw industry capacity utilisation dwindling to 39,6% from 44% recorded in the comparative period.
The sector needs billions of dollars to recapitalise, but due the hostile business environment in the country, it has been failing to attract foreign direct investment.