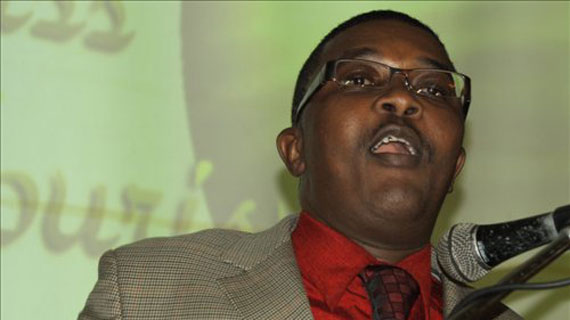 THE GOVERNMENT will soon launch a body that will go out and source meetings, conventions and conferences in the world in its new thrust to grow the tourism industry.
Business Reporter
Tourism and Hospitality Industry minister Walter Mzembi told stakeholders at a business forum last week that the National Convention Bureau will establish Zimbabwe as the leading destination for meetings, incentives, conferences and exhibitions (MICE).
"I have received the support from Cabinet to immediately set up the National Conventions Bureau that will go out to the international community and attract conventions and conferences to be hosted in the country," Mzembi said.
The business forum was held during the annual Sanganai/Hlanganani World Travel and Tourism Africa Fair 2013 that ended on Saturday.
He said Zimbabwe has to learn from other country, as currently the top 20 world ranking country on MICE, South Africa, was not even on the ranking despite the activities in Cape Town and Durban.
He said the ministry would do an audit of conference facilities in the country that can host the meetings.
The tourism minister said the government will talk to the proprietors of conference facilities with a view of collapsing them under the conventions bureau after agreeing terms with the proprietors.
Mzembi said his ministry was proposing that next year's Sadc summit to be hosted by Zimbabwe should be held in Victoria Falls.
Victoria Falls is riding on the successful hosting of the 20th session of the United Nations World Tourism Organisation general assembly in August.
Mzembi said the government will set up a permanent conferencing structure at a neutral venue in Victoria Falls.
The new structure will be in place by March. Of the $6 million costs involved, the government will provide $1,5 million with the remainder coming from the private sector, Mzembi said.
Three conferences have already been secured for next year in Victoria Falls.