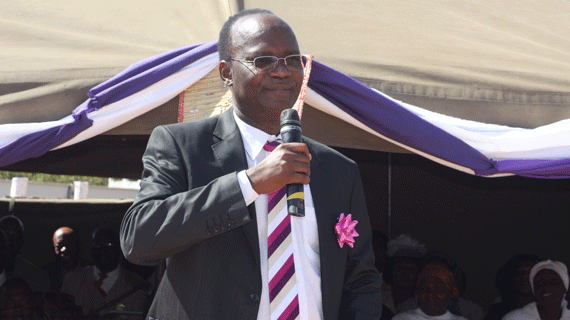 INFORMATION minister Jonathan Moyo is set to ring changes in the public media, as he sets out to stamp his authority. Staff Reporter
Editorial changes set to be announced this week are likely to affect the Chronicle and Sunday News the most, with a senior journalist saying Zimpapers management had not been happy with the title's performances since the launch of the Southern Eye in July.
The Herald's assistant editor Tumeliso Makhurane is set to take over as the editor of the Sunday News, succeeding Paul Mambo, who died earlier this year.
Makhurane was previously the Chronicle's deputy editor, before being assigned to The Herald. Innocent Madonko, the Chronicle deputy editor had been calling the shots at the Sunday News since Mambo's death.
In the biggest surprise, New Zimbabwe editor Mduduzi Mathuthu is set to be announced as the new editor of the Chronicle, replacing Itai Musengeyi.
Mathuthu, who only returned to Zimbabwe ahead of the July elections, was based in the United Kingdom, where he ran the online Newzimbabwe.com.
It was not immediately clear where Musengeyi would be assigned to.
In other changes, Caesar Zvayi will be appointed editor of The Herald, with the present boss, Innocent Gore being shifted to online platforms.
Zvayi has been at the forefront of Zanu PF praise singing and this could be a reward for his efforts.
Highly placed sources have also revealed that Jorum Nyathi, a former deputy editor of our sister paper, the Zimbabwe Independent, will be appointed Zimpapers group political editor.
Previously, Nyathi was a spokesman for the Joint Monitoring and Implementation Committee, a body that was meant to monitor the implementation of the Global Political Agreement.
Moyo is also set to ring the changes at the State broadcaster, ZBC, after expressing reservations at its failure to pay employees for months on end.