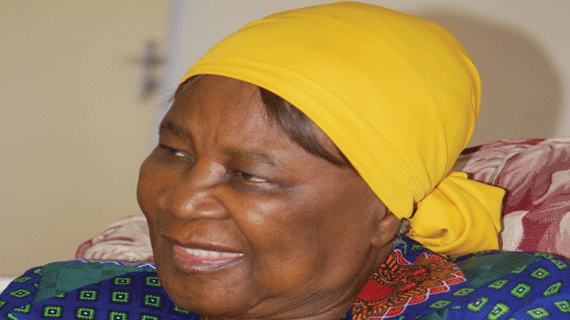 BULAWAYO Provincial Affairs minister Eunice Sandi-Moyo on Friday challenged people to champion the ideals of sustainable development and environmental stewardship to ensure a clean environment.
MTHANDAZO NYONI OWN CORRESPONDENT
Speaking at the Environmental Management Agency (EMA) national environmental debate competition at Eveline High School, Moyo said current environmental challenges besetting Bulawayo and the country required a collaborative approach from all stakeholders.
"As a country, we will continue to enlist the co-operation of the Primary and Secondary Education ministry to ensure the business of the environment is inculcated among the youth," Moyo said.
"Our current environmental challenges require a collaborative effort among all stakeholders and indeed the youth are an important stakeholder in championing the ideals of sustainable development and environmental stewardship."
The debate title was "The solution to waste management challenges in urban areas lies in the privatisation of waste management".
Schools that participated included Mtshabezi High, Gutu High, Kriste Mambo High and St Faith High.
Mtshabezi and Kriste Mambo were supporting the topic while Gutu High and St Faith were opposing it.
Mtshabezi was judged best on the affirmative side and Gutu High for the school opposing.
They walked away with $500 per school, a trophy and a certificate.
The best speakers were Sibusiso Ndlovu of Mtshabezi and Tendai Mhokore of Gutu High, and they each won $50, a certificate and a T-shirt.
Bulawayo provincial co-ordinator for the Better Environmental Science Teaching programme Nicholas Mkandla said such debates offered students opportunities to research more on environmental issues.
"These environmental debates are educational tools to our students and they offer students opportunities to research more on educational issues," Mkandla said.
Bulawayo mayor Martin Moyo said EMA debates had encouraged him to engage both private and public sector players in waste management.
"Students also debated private players being included in waste management. I think we cannot leave them out. We need to include them," Moyo said.
EMA Bulawayo provincial manager Decent Ndlovu said they were happy that issues of waste management were being fostered among students and parents.
"Students are now more informed in terms of waste management, which is vital for Bulawayo and the whole country. These ideas might even be employed by local authorities," he said.