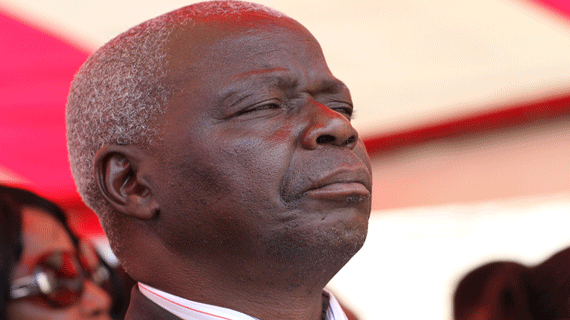 ENERGY and Power Development minister Dzikamai Mavhaire sounds clueless when it comes to solutions to the country's worsening electricity shortages.
Mavhaire, who was appointed to President Robert Mugabe's new Cabinet last month, has not had the best starts in his portfolio with Zesa intensifying load-shedding.
The power utility, which last month was forced to scrap part of the debt owed by domestic consumers following pressure from the government, is struggling to provide enough electricity due to reduced power generation at all its stations.
Zesa has indicated that the maintenance work at the power stations, to which it attributes the reduced generation capacity, would only be completed in February next year.
It is against this background that Mavhaire asserted he would deal with the power crisis by cancelling licences of independent electricity producers that have taken too long to embark on their projects.
The minister appeared to be blaming the companies that are yet to construct their power stations for the country's electricity woes.
Twelve independent power producers have been licensed by the government to compete with Zesa, but only six are operational.
However, we need to point out that the problem is not with the independent power producers, but with Zesa which currently has the mandate and capacity to supply electricity.
The government has through various commissions and omissions rendered the utility unable to efficiently fulfil its mandates through gross interference as demonstrated by the move to force Zesa to cancel debts.
Last year, there were revelations that most top government officials and civil servants were not paying their bills, leaving Zesa hamstrung to carry out its mandate.
Instead of diverting attention to independent power producers, Mavhaire should be putting in place measures to ensure that his colleagues pay their bills to enable Zesa to import electricity to compensate for the deficit.
The scrapping of bills clearly left Zesa in an invidious position financially and the new minister should be telling the nation how the government will cushion the utility in the face of financial challenges it is now facing.