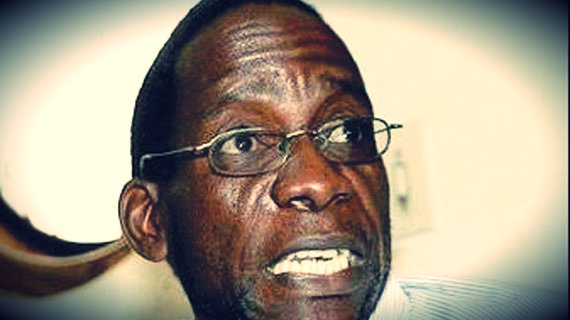 ZIMBABWE'S newest opposition leader Lovemore Madhuku yesterday lashed out at President Robert Mugabe and MDC-T leader Morgan Tsvangirai, accusing them of failing to deal with challenges affecting the country.
Staff Reporter
Madhuku on Saturday became the interim leader of a new opposition party morphing out of the National Constitutional Assembly (NCA).
He had no kinds for his former ally, Tsvangirai and Mugabe in an interview with our sister paper, NewsDay. He said the MDC-T leader had proven to be a failure by losing three elections to Mugabe.
"It's an issue of capability or capacity," Madhuku said. "Losing an election three times speaks for itself. If I was the leader of the movement I would not have lost three times.
"One of the things where Tsvangirai failed was to join the inclusive government where he had a very junior position as Prime Minister with nothing to do when he had won the March 2008 election.
"Participation in that government merely served as a cleansing ceremony for Zanu PF.
"The inclusive government was a Zanu PF government pursuing Zanu PF policies."
Madhuku said there was a "long list of things that we don't agree with in the Zanu PF way of doing things"
"Zanu PF does not have the energy to lead this country," he said.
"Look at Finance minister Patrick Chinamasa. He has not said anything since his appointment except to just say we will grow the economy.
"That is the only thing that he has said. It's an issue of capacity. There is also the big problem of corruption. Mugabe goes to a luncheon and talks about (former Zimbabwe Mining Development Corporation chairperson Goodwills) Masimirembwa and the $6 million, but Masimirembwa is still scot free."
The NCA says the new party would be fully operational by March next year.