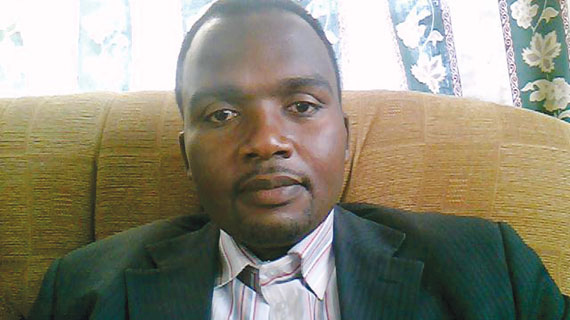 ANIMAL husbandry is defined as the science of breeding and caring for animals.
– Ian Ndlovu
Animal life is part of the biological sphere of our existence as people or human beings.
There is no meaningful life, business or economy to talk about without considering the immense contribution of the animal kingdom to the survival of the human kingdom.
If the human kingdom can be pictured as an automobile of life on earth, the animal kingdom can be imagined as the wheels of that automobile.
Domestic animals are important to Zimbabwe because the economy of this country is agrarian or agro-based. Generally speaking, high rainfall in northern and eastern regions of the country tends to lead to specialisation in crop farming while the southern and western regions of the country have a bias towards animal husbandry in the form of cattle rearing and goat farming.
The small magnitude of cropping is mainly in the form of drought resistant grain varieties such as sorghum, millet and early or quick ripening maize varieties.
Matabeleland South and North provinces are actually synonymous with goat and cattle ranching. In districts like Gwanda, Kezi, Plumtree and Beitbridge crop cultivation is nearly impossible or largely ineffective because of semi-arid and arid conditions that prevail.
It is in this regard that business activity of the Matabeleland provinces can be characterised mainly by animal husbandry.
Animal husbandry or animal rearing is an age-old industry in Matabeleland. Legend has it that when the Ndebele people (or people of Nguni origin) immigrated into present day Zimbabwean territories, they were already accomplished nomadic pastoralists or seasoned cattle farmers.
In fact, in Nguni culture, a man was not considered a real man unless he had cattle. As a rule of thumb, the more cattle one had, the more powerful he was bound to become in the community, all other things being constant.
In the modern world, changing economic and climatic conditions have not been kind to the people of the southern and western provinces of Zimbabwe.
Desiccation and the onset of desert-like plant and weather conditions have impacted negatively on the capacity of the people of Matabeleland regions to farm cattle and goats.
The factor blamed the most in mainstream media and in conventional literature for the deterioration of climatic and agricultural conditions in the concerned provinces, is global warming.
There are many conflicting and complex arguments in various media platforms about the exact causes of global warming and desiccation as well as desertification.
But there is general consensus in the current discourse that governments and other stakeholders have to do something pretty fast to arrest the deterioration of the world's climate and weather patterns which has been occasioned by global pollution.
In Zimbabwe, the government and other stakeholders need to augment current policies with deliberate long-term strategies that target under-resourced or poor, but efficient small-scale cattle farmers.
Farmers in Matabeleland do not just need donations from the government, but they need a lot of capacity-building in terms of impartation of modern skills of dealing with frequent droughts and other problems besetting animal production.
Small-holder cattle and goat farmers need many focused workshops, seminars, conferences and webinars (web-based or Internet-based seminars) facilitated by the government, local and foreign non-governmental organisations.
At a time when the banking industry has been gripped by the phenomenon of electronic-banking or e-banking, small/medium holder cattle farming community needs should be grafted into mainstream technological changes that harness the many possibilities created by electronic agriculture or e-agriculture.
For instance, if agricultural ministry officials responsible for animal farming are planning to meet farmers in Gwanda South region for capacity building, they can easily liaise with Econet, NetOne or Telecel so that a communication facility or product can be developed which targets cattle and goat farmers specifically.
Short messages (smses) can be sent to a target group of farmers advertising a workshop or seminar in advance so that farmers prepare ahead.
The cattle-rearing industry in Matabeleland provinces need protection from rustlers who wreak havoc especially in communal areas which do not have proper protection.
It has to be acknowledged that the police and other stakeholders have been working tirelessly over the years to eradicate or reduce the problem of stocktheft.
In August, the writer of this article had the privilege of visiting Guyu. Cattle and goats in that area are doing well, but the major problem is the proliferation of opuntia fulgida commonly called cactus rosea (a type of inhlaba in Ndebele) — thought to have originated from South America or specifically Chile — and similar varieties of thorny plants which threaten animal life and hence animal farmer incomes.
These exotic plants have been naturalised in dry environments of Gwanda South and now threaten the indigenous plant and animal life.
These invasive alien thorny plants stick to the mouths of cattle and goats during grazing and may cause animal starvation and eventual death if the animals are not immediately seen and rescued.
It is the responsibility of the local communities, Environment Management Agency, non-governmental authorities, central government and other relevant stakeholders to come up with measures to destroy these invasive alien plant species which were introduced for decorative purposes, but have now spread and are a danger to animal husbandry.
 Ian Ndlovu is an economics lecturer based at the National University of Science and Technology. His research interests cover business, development, economic and e-commerce issues. He writes in his personal capacity.