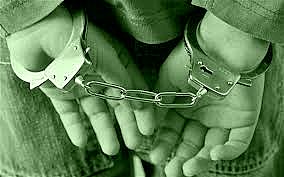 A ZIMBABWEAN man based in Johannesburg, South Africa, who was given R6 300 by a fellow Bulawayo man to purchase a photocopying machine, but allegedly converted the money to his own use has been brought to court to answer a charge of theft.
SILAS NKALA STAFF REPORTER
Emmanuel Chadzingwa (32) of Lobengula West, was not asked to plead to a theft charge when he appeared before Bulawayo magistrate Gladmore Mushove on Monday.
He was granted $200 bail and the trial date was set for October 2. The court heard that on April 23 at around 8am, the complainant Roy Chisadza (34) of Main Street and 6th Avenue in Bulawayo, gave Taghting Mhlanga R6 300 to pass on to Chadzingwa in Johannesburg for the purchase of two heavy duty photocopying machines.
Chadzingwa phoned Chisadza confirming receipt of the money and later informed him that he had purchased the machines in Durban and would be bringing them to Bulawayo.
He, however, later told Chisadza that the machines were at the border and he needed R800 for customs duty. When Chisadza later called him, Chadzingwa told him that the machines were in Johannesburg. Further efforts to get clarity from Chadzingwa proved fruitless.
On September 21, Chadzingwa was arrested and he told the police he had bought the machines, but could not produce receipts to support his claims.