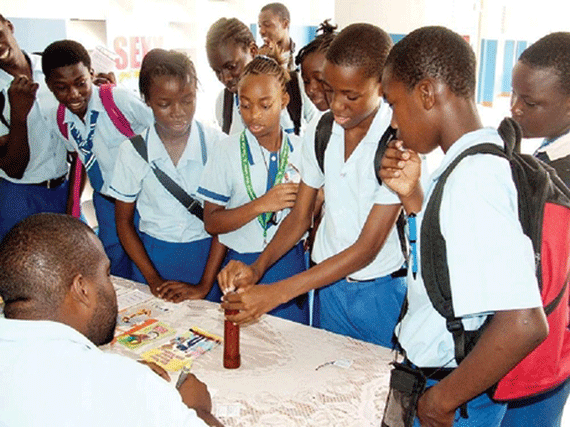 CONCERNS have been raised about the government's controversial initiative to provide contraceptives such as condoms and birth control pills to adolescents aged between 10 and 24, designed to curtail unwanted pregnancies.
LINDA CHINOBVA Own Correspondent
The Health and Child Care ministry is pushing for introduction of a legal structure to support allocation of contraceptives to adolescents and at least 91 centres operated by the Zimbabwe National Family Planning Council have begun distributing the contraceptives to children.
"This is a controversial issue," Viola George, director of the Matabeleland Aids Council, said.
"We are aware that children in schools are sexually active, but exposing them to contraceptives at the age of 10 is something else.
"It is, however, better to give them condoms than giving them pills because the pills will expose them to HIV and STIs (sexually transmitted infections) as they will shun using condoms."
The ministry's move was driven by increased teenage pregnancies and a high maternal mortality rate over the years.
But Obadiah Tshuma, senior master at the Youth Centre (a Bulawayo organisation that seeks to address the vulnerability of poor youths), said the exposure of children to contraceptives would encourage them to indulge in casual sexual activities.
"The provision of contraceptives to adolescents will encourage them to indulge in sexual activities at an early age," Tshuma said.
A Filabusi resident, Norman Dlamini, said making contraceptives available to children would persuade those as young as 10 years to engage in sex and in the process increase the country's rape statistics as older men would take advantage of the sexual knowledge the children have.
However, a guidance and counselling teacher in one of Bulawayo's schools, who requested anonymity, said people must not be ignorant of the fact that children are engaging in sexual activities at a tender age.
"The truth is our children are doing it at a tender age and whether we like it or not, we cannot ignore that," she said.
"We have to curb teenage pregnancies and by all means protect our children from being exposed to HIV.
"They, therefore, must be given the contraceptives as a way of protecting their future."
From a cultural perspective, a counsellor Martha Mahlaba said giving schoolchildren condoms is a sure sign of cultural decay.
"The subject of sex was never meant to be a public topic," Mahlaba said.
"I agree that the emphasis should be on abstinence. If condoms are distributed, surely students will be tempted to use them. If one holds a hammer they will think of nails, therefore if students see condoms they will think of sex."
She said only proper knowledge will prevent unwanted pregnancies, not the distribution of condoms.
"Personally I feel pupils should only be educated on sexual issues but distribution of contraceptives is a no, no!"
Legally, only people above 18 can consent to sex in Zimbabwe.