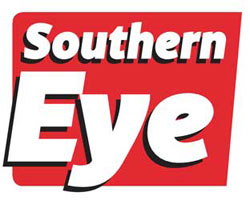 THOUSANDS of Catholics packed Gweru's Mkoba Stadium enduring the hot summer sun to witness the ordination of Monsignor Xavier Munyongani as the bishop of the Gweru diocese.
Taurai Shava Own Correspondent
The ordination started with a procession of the clergy and church followers escorting the new bishop from nearby St Paul's Primary School into the Mkoba Stadium.
The ceremony was punctuated by song and dance with the crowd breaking into rapturous ululation and whistling as the new bishop was anointed with oil — in Catholic tradition — and was later given a ring, a sceptre, a staff and a mitre, signalling he had been ordained as bishop.
The bishop's niece Eugenia Takavarasha told VOA Studio 7 that Munyongani's ordination has brought honour and joy to the family.
Before being ordained, the 63-year-old Munyongani worked in England as the chaplain of the Zimbabwe Catholic Bishops' Conference from 2007.
Munyongani was born in Masvingo.s Gutu District where he did primary and secondary education before training to be a priest in Gweru and at Chishawasha Seminary outside Harare.
He becomes the fifth bishop for the Gweru diocese and replaces Bishop Martin Munyanyi who resigned in April 2012. Munyongani was elected bishop by Pope Francis 1 in June this year.
Bishop Bhasera of Masvingo diocese was in charge of the Gweru diocese before Munyongani's election.
The newly-appointed Midlands Province minister Jason Machaya and Energy minister Dzikamai Mavhaire were some of the senior government officials who also graced the occasion.
— VOA