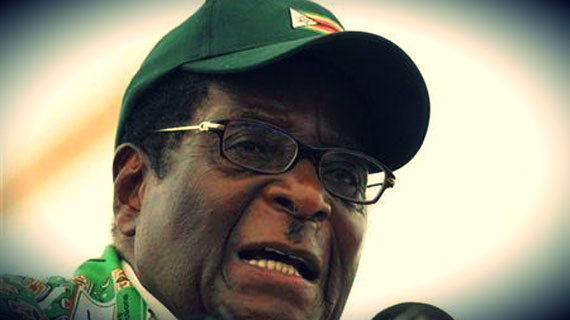 PRESIDENT Robert Mugabe yesterday announced a surprise Cabinet that saw the return of Jonathan Moyo to the Information ministry.
Staff Reporters
Other notable names were moved to less fashionable ministries.
Moyo, who headed the Information ministry between 2002 and 2005, was a polarising figure within media circles and many blamed him for draconian laws like the Access to Information and Protection of Privacy Act.
The political science professor has in the past been accused of being responsible for overseeing the closure of the Daily News, the Tribune and the Weekly Times.
Moyo's appointment could be an indication that his rehabilitation within Zanu PF has come full circle, following his axeing from government in 2005 over the so called Tsholotsho declaration.
In a surprise move, Obert Mpofu was shifted to the Transport ministry, which many feel is a demotion from the Mines ministry he held previously.
Another shocking "demotion" was that of Saviour Kasukuwere, who was moved from the influential Indigenisation ministry to the Environment, Water and Climate ministry.
Kasukuwere had come to embody the indigenisation policy that Zanu PF has been pushing and his movement came as a shock, as many thought he had succeeded in that regard. Francis Nhema, considered a moderate, has been moved to the Indigenisation ministry, another surprise as in the past his forte was environment and tourism.
Former Defence minister Emmerson Mnangagwa was moved to the Justice ministry, which despite being powerful, may dent his chances in the Zanu PF succession matrix.
The 89-year-old leader also split the Education, Sport, Arts and Culture ministry into two.
Insiza North MP Andrew Langa was appointed to head the Sport, Arts and Culture portfolio while Lazarus Dokora is the new Education minister.
Mugabe also reserved the biggest shock for last, appointing 10 ministers of State for Provincial Affairs, a move likely to undermine the Provincial Councils that were created by the new Constitution.
Eunice Sandi-Moyo, Abednico Ncube and Cain Mathema were appointed Ministers of State for Bulawayo, Matabeleland South and North, respectively.
For Masvingo and the Midlands, Mugabe appointed Kudakwashe Bhasikiti and Jason Machaya, respectively.
However, former Education minister David Coltart has raised the red flag saying there were too few women appointed and this could be in contravention of the Constitution.
"There are only three women in the new Zimbabwean Cabinet, but Sections 17 and 104 of the Constitution state there must be gender balance in Cabinet," he said on microblogging site, Twitter.
Commenting on the appointments, political analysts said the new ministers should be given the benefit of the doubt and see how they would perform.
"Moyo, who has a track record of bringing development to Tsholotsho, together with Cain Mathema and others, should be given credit for initiating and spearheading the establishment of Lupane State University in Matabeleland North Province," Methuseli Moyo, a veteran journalist, said.
"The university is a landmark development for the province. "Langa and (Simon) Khaya-Moyo should be rewarded, as they worked hard to win support for Zanu PF, as Matabeleland South provincial chairman and national chairman respectively."
A Gweru-based political analyst, Nhamo Mhiripiri, said the ministers were political and intellectual leaders who should rise above petty and narrow regional interests and work for the whole nation.
"As ministers, there are high benchmarks which they should achieve nationally," he said.
"They should work for national development."