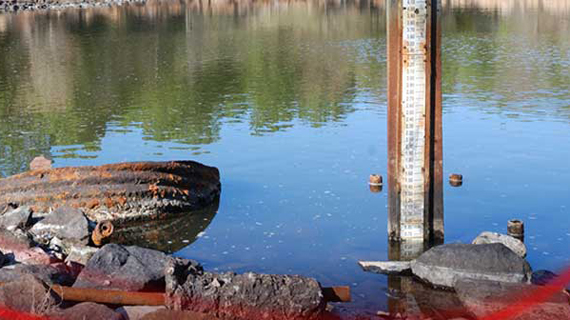 BULAWAYO City Council has decommissioned yet another dam, Inyankuni, hardly a month after decommissioning Upper Ncema, raising fears of a serious water crisis in the city which has endured perennial water shortages.
The local authority's senior public relations officer Nesisa Mpofu confirmed the new development in a statement yesterday.
"Members of the public are advised that Inyankuni Dam has been decommissioned with effect from Thursday, September 5 2013," she said.
"The city now remains with three out of five dams — Insiza, Lower Ncema and Umzingwane and Mtshabezi Dam — as the only available sources of surface water supply."
However, the silver lining is that the city's water shedding schedule remains unchanged.
"Consumers are advised that at the present moment the 72-hour water-shedding schedule still remains unchanged," she said.
"Residents of the city of Bulawayo are encouraged to use water sparingly and conserve water that is available in the city's supply dams."
Mpofu said the remaining dams had an average of 43,1% of usable water, while the city's reservoirs were still holding a substantial amount of water, with a combined total of 742,06 mega litres out of a designed total capacity of 1 800 megalitres.
Water shortages and council's rationing programme is increasingly becoming a bitter pill for residents in western suburbs, with the most affected being Cowdray Park, where residents go for days without water.
The situation is worse for residents of the "new stands" area of the sprawling suburb, where households do not have running water as the local authority is yet to service the neighbourhood.