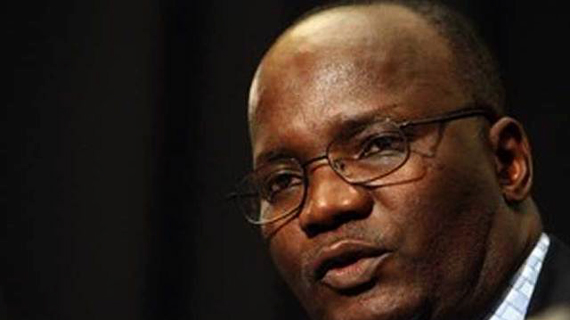 THE ELECTION of former Matabeleland North governor Jacob Mudenda as speaker of Parliament marked a major milestone in the rehabilitation of top Zanu PF officials who were fingered in the so-called Tsholotsho Declaration that reportedly sought to push President Robert Mugabe out of power.
Staff Reporter/Mail&Guardian
Mudenda was in 2005 suspended from the party alongside five other provincial Zanu PF chairpersons who met at Dinyane Secondary School in Tsholotsho, Matabeleland North, where an agreement was allegedly struck to replace Vice-President Joice Mujuru with Defence minister Emmerson Mnangagwa in the presidium.
Former Information minister Jonathan Moyo, viewed as the face of the lobby, was banished from the party and only rejoined Zanu PF in 2009 after winning two elections as an independent.
Mudenda's elevation last Tuesday was not without intrigue as Mugabe reportedly did a tough balancing act by consulting Zanu PF's two main factions.
A Zanu PF member from Masvingo, who was part of the recent politburo meeting that decided the deployments to the national assembly, said Mugabe told the caucus he had consulted widely with the party presidium and would want Mudenda to become the next speaker.
"We were surprised by the name. But Mudenda's political credentials are difficult to question," he said.
Mabel Chinomona's name was nominated and seconded before Mugabe agreed to it.
Mugabe advised the meeting that for the Senate, former Senate president Edna Madzongwe would be retained and proposed former Information minister Chen Chimutengwende as her deputy.
Both Mudenda and Chinomona were suspended from the party in 2005 for being part of the controversial meeting held in Tsholotsho.
For five years they were in the political wilderness and Mudenda embarked on his legal studies at the University of Zimbabwe.
Both have made a dramatic political comeback in the past five years. Mudenda has been appointed as the chair of the Zimbabwe Human Rights Commission and Chinomona retained a position in the party's central committee.
Both Zanu PF spokesperson Rugare Gumbo and politburo member Dzikamai Mavhaire's nominations for speaker and chief whip positions respectively, failed to garner enough support to land the portfolios.
During the proceedings in Parliament on Tuesday, after the election of Mudenda, Mujuru spoke passionately about the need to develop Mudenda's Matabeleland home area.
Speaking in Shona, Mujuru said Mudenda's appointment was a "wake-up call for the government to develop the area, where Internet facilities hardly existed".
There was an emotional moment after former Mines minister Obert Mpofu shed tears, congratulating his political colleague from his home province. Ironically, Mpofu exposed the Tsholotsho Declaration when he was Matabeleland North governor.