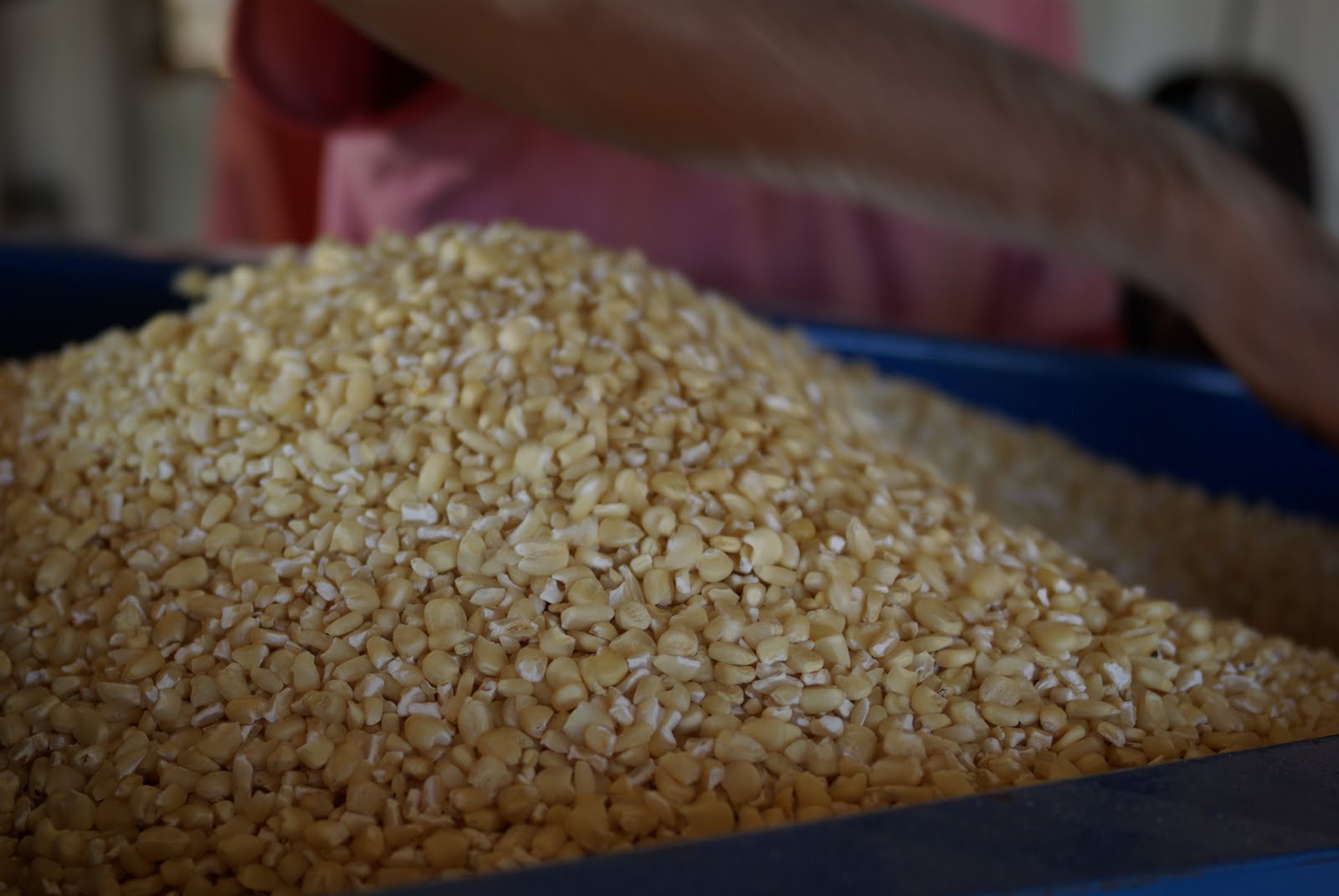 MASVINGO — Revesai Moyo (80) a smallholder farmer in Zimbabwe's Zimuto District, is one of the 2,2 million people — a quarter of the rural population — expected to lack sufficient food between October and the next harvest in March 2014, according to the World Food Programme (WFP).
IRIN
Year after year, Moyo plants maize, groundnuts and beans, and does "not harvest much even when the rains are good".
"This last season was a total write-off as the rains stopped just before the maize was to mature," she said.
She lives in a region considered "unsuitable for crop production" due to poor soils and "highly erratic" rainfall.
In a September 3 statement, WFP country director Sory Ouane said: "Many districts, particularly in the south, harvested very little and people are already trying to stretch out their dwindling food stocks."
According to the Food and Agriculture Organisation's (FAO) Global Information and Early Warning System (GIEWS), the aggregate cereal harvest in 2013 was about 27% below the average of the previous five years.
The WFP statement attributed the current high levels of food insecurity "to various factors including adverse weather conditions, the unavailability and high cost of agricultural inputs such as seeds and fertilizers, and projected high cereal prices due to the poor maize harvest."
The reasons widespread hunger continues to be an almost annual problem in Zimbabwe are more complex.
Zimbabwe has five natural regions, each with varying suitability for growing crops. The drought-prone provinces of the south and west, such as Masvingo and Matabeleland North and South provinces, are ranked as the most unsuitable areas for crop production. Matabeleland South and parts of Masvingo provinces experience food deficits on an almost annual basis and are among the poorest in the country.
But a May report by the University of Zimbabwe's Institute of Environmental Studies — Understanding Poverty, Promoting Wellbeing and Sustainable Development — found that across the country 95%of the rural population was poor and, of that number, more than two-thirds were "very poor".
Zimbabwe's rural impoverishment was not helped by cuts in support to black farmers starting in the 1990s after the government agreed to rein in spending and introduced market-oriented reforms in line with the World Bank's Structural Adjustment Programmes.
According to the University of Zimbabwe report, poverty was further exacerbated by drought, food shortages, hyperinflation and the HIV epidemic and then by a loss of donor support in the wake of the country's 2000 fast-track land redistribution programme.
The land reform programme saw 11 million hectares of white-owned farmland — in prime agricultural regions — acquired for redistribution to the landless.
In a recent book, Zimbabwe Takes Back Its Land, Joseph Hanlon et al argue this redistribution improved the lives of thousands of smallholder farmers and their families, but those working redistributed land still lack title deeds and face a variety of challenges.
In areas such as Beitbridge in Matabeleland South, which is prone to dry spells and drought, conditions remain grim.
District administrator Simon Muleya said rain-fed agriculture in the area "just won't work." He said the water table was high, which meant irrigation could potentially help farmers, but this required investment and the "money is just not there".
The government and donors have tried to change diets in marginal areas such as Beitbridge, but have not made much headway.
FAO assistant representative David Mfote said that people had acquired a taste for maize — introduced to by Europeans in the 16th century — which is fashioned into sadza/isitshwala, a thick porridge. "They say it tastes better," he said.
During the 2010-2011 season, the government and FAO launched a small grains pilot project in marginal areas, including Matabeleland South, that helped farmers grow the grains and linked them to the markets, but it was brought to an end in 2012 because of lack of donor support.
Grains such as sorghum were also favourites of quelea birds, which, according to Mfote, forced farmers to guard their fields the whole day.