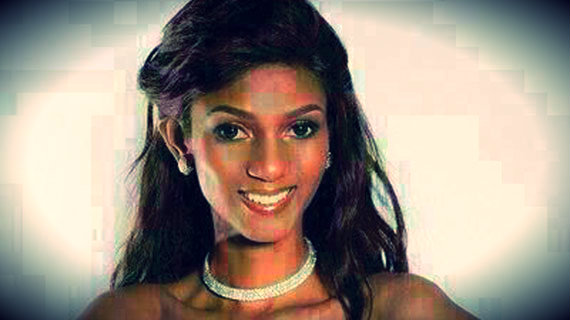 AS licence holders of Miss Supranational 2013, local modelling agency Fingers Modelling Academy has sent Lungile "Ree" Mathe to represent Zimbabwe in the prestigious competition which is underway in the Belarus'capital Minsk.
OWN CORRESPONDENT
The international pageant, already underway, ends on September 6.
Mathe (23), popularly known as Ree — a pretty, tall and beautiful former Miss Personality at the Miss Zimbabwe 2011 — is currently based in China.
She is the face of Zimbabwe among 84 girls from different parts of the world battling it out in Minsk for the coveted Miss Supranational.
Talent Mpofu, a representative of Fingers Modelling Academy, to Southern Eye Lifestyle, expressed confidence in Ree's participation in the Belarus pageant.
"We are happy that she is representing us and she is doing great. For instance on Wednesday she was named as one of the outstanding girls when they paraded for Miss Bikini.
"In our books, she is experienced, smart and all you can need in a model," Mpofu added.
Mathe is an international model who has done some extensive work in South Africa and in China where she has been modelling for the past year. Southern Eye Lifestyle managed to get hold of the excited Mathe while in Belarus yesterday.
"I was sent to work in China by my godmother Sarah Mpofu Sibanda's Fingers Modelling Academy last year.
"In addition to my facial and body beauty, I believe I have the right personality to market the brand Miss Supranational. I am outgoing, friendly, so I do think I could be a great ambassador for the pageant and for the world," she said.
Mathe said she was greatly honoured to be given the opportunity to represent, Bulawayo and Zimbabwe.
"I hope I will make it and grab the $25 000 prize money," she said. It is the model's first time to represent the country on an international stage and also her first time to be in Europe and she indicated she was having a great time in Belarus.
"Camp has been fun, educational and has many happy unforgettable moments. The country is nice, all its history, the castles, and the people are so friendly," Mathe said. Mathe had an acting role at the Chinese Cultural Dragon Festival; something she said was different and challenging to her.
Mathe was born and bred in Bulawayo, growing up in Matsheumhlope. She studied at Fatima High School before enrolling at BES and Orion colleges. She started modelling at a tender age of four, but professionally started at 18.
"My stay in China has been interesting as I am a professional model, a deejay and an actress as well. I am passionate about my demanding jobs, but it's manageable," she said.
Mathe made it clear she wanted to do more of acting and television work, saying her modelling career had exposed her to that field.
"I have had small roles on Zimbabwean television, but it was only the beginning. I want to study and improve my skills. My ultimate dream is to become a Hollywood star," she said.
She has also featured on rapper POY's music video Mabomba.