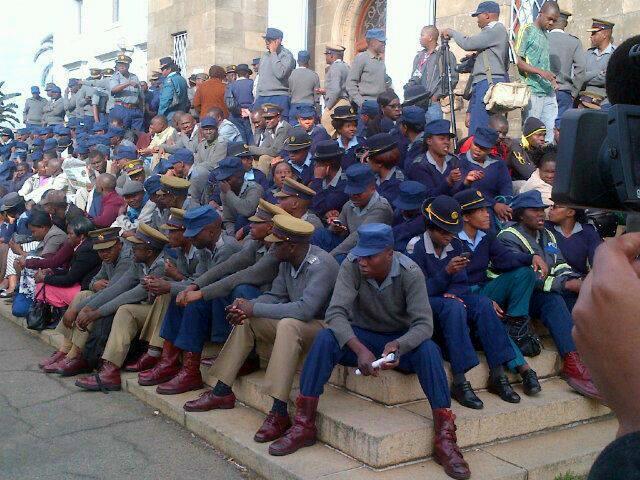 A STORM is brewing in the Zimbabwe Republic Police (ZRP) with some police officers claiming that the force did not pay them their allowance during the July 31 elections under unclear circumstances.
NUNURAI JENA/WONAI MASVINGISE
Police officers who spoke on condition of anonymity claimed that they had it on good authority that the Zimbabwe Electoral Commission (ZEC) had remitted their allowances to the ZRP.
"I did not get a cent for the nine days I worked during the harmonised elections, but some members of the special constabulary were given first preference although they were not paid all their allowances," an officer based at Chinhoyi Police Station said.
ZEC finance director Stephen Goneso said the commission only paid police officers that it engaged directly during the polls.
"Those we directly engaged we paid them first before they escorted paying officers while those who came through the police, we disbursed their money," he said.
The disgruntled officers yesterday claimed they were each entitled to $40 allowances per day for the nine-days they worked. There were also reports that some disgruntled police officers had besieged ZEC offices in Makonde district demanding their allowances.
Police spokesperson Assistant Commissioner Charity Charamba confirmed that some officers had not been paid allowances, but said this was because they did not report for duty during the polls.
"Most of them did not go to where they had been deployed," she said. "We had paying teams on the ground who were paying those who were on duty. Some who were deployed did not go and others were not found on location.
"In Harare, for example, some were deployed outside of Harare and they decided not to go where they had been deployed. Maybe there could be some genuine cases, but if these are genuine cases they know where to report. They should not report to newspapers," she added.