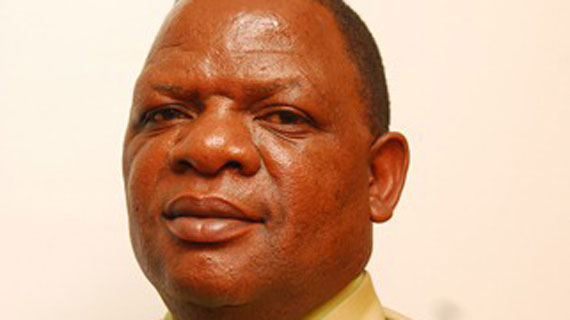 NATIONAL Railways of Zimbabwe (NRZ) general manager Retired Air Commodore Mike Karakadzai died yesterday morning upon admission at Mater Dei Hospital in Bulawayo after the car he was travelling in hit a stray animal in Shangani.
Nduduzo Tshuma, Staff Reporter
Karakadzai (56) was travelling from Harare to Bulawayo.
Zimbabwe Republic Police (ZRP) spokesperson, Senior Assistant commissioner Charity Charamba said the accident occurred on Monday night around 11pm.
"I can confirm that Karakadzai died upon admission at Mater Dei Hospital in Bulawayo after hitting a stray animal in Shangani," she said.
"The accident occurred at 11pm, but I am not sure exactly what time he passed away."
Reports from the scene indicate that after hitting the stray animal, Karakadzai's car swerved into the right lane, leading to his car being crushed by an oncoming haulage truck.
NRZ board chairman Kotsho Dube said the accident occurred at the Shangani flyover bridge.
"The NRZ community is deeply saddened by his departure as we lost a manager and strategist, par excellence," he said in a statement.
"Karakadzai joined the NRZ on November 1 2005 and immensely contributed to the revitalisation of the organisation at a time when it was beset with many challenges leading to the closure of many industries in Zimbabwe."
Dube said the death of Karakadzai "at this time has left a void, as his managerial acumen was immensely needed to steer the organisation from murky waters to fruition and operational fluidity".
"The NRZ board, management and staff extend their deepest and heartfelt sympathy to the family, the entire railway community and indeed the nation at large on the passing of this freedom fighter and liberation hero."
Bizarrely, the death of the NRZ boss came barely a few hours after shadowy Facebook character, Baba Jukwa posted a complaint about Karakadzai's failure to pay the parastatal's employees.