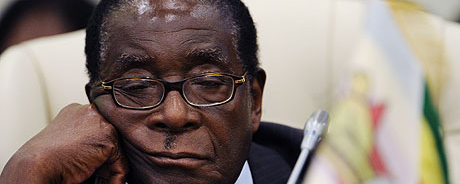 AN international advocacy organisation, Aids-Free World, has urged the United Nations Security Council to push for an investigation on President Robert Mugabe over alleged human rights abuses.
Nqobile Bhebhe
The lobby group took a swipe at the regional grouping for protecting him. Mugabe recently secured a fresh five-year mandate to rule Zimbabwe in a poll that has been described as free and peaceful. However, Aids-Free World said the possibility of violence over the next few months remained.
"The time has come for the Security Council of the United Nations to ask the International Criminal Court to investigate Mugabe for crimes against humanity," Aids-Free World communications manager Gill Mathurin said in a statement. Mathurin said the country could spiral into mayhem, with human rights activists, members of the opposition and, especially, women at risk.
The organisation claimed that Mugabe "is systematically closing every lifeline to justice".
"The judicial system in Zimbabwe is in legal tatters and in thrall of Zanu PF," Mathurin, said.
"It is impossible to pursue Mugabe through that avenue. Zimbabwe has not ratified the International Criminal Court statute, so the court, on its own, cannot launch an investigation into crimes against humanity."
Mathurin alleged that "for all of Mugabe's crimes — and they are now legion — he resides behind an impenetrable wall of impunity".
The organisation accused Sadc and the African Union of shielding Mugabe.
"Unhappily, both the African Union and Sadc have shown craven complicity in sustaining Mugabe by providing a clean bill of health for the election," he said. "The strongest sanction at this point, to counter the culture of impunity, lies with the Security Council."
Zanu PF spokesperson Rugabe Gumbo dismissed the latest attempts to investigate Mugabe, saying there have been countless such accusations in the past and the UN never acted on them, as they were baseless.
"Such organisations are wasting their time," he said. "Such baseless claims are not new.
"Has the UN ever acted on them? It has more serious issues to tackle."