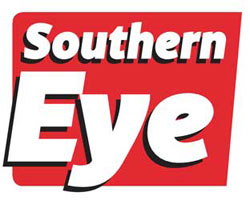 Property worth $5 million was destroyed yesterday morning when a hostel at the United Bulawayo Hospitals' (UBH) Infections Diseases Hospital was destroyed by a raging fire. Report by Blondie Ndebele
The 16-unit hostel housed hospital workers, but no one was injured in the blaze that caught residents unawares. Nine families who were staying on the upper floor where the fire started, were the most affected as fire fighters failed to save their property. There were conflicting statements from witnesses on what could have caused the fire with some saying a tenant had left an electric heater on and close to the bed, resulting in blankets catching fire. Others claimed the fire was caused by a stove that was left on for too long.
Sihle Mawire, a resident, said: "We saw thick smoke coming out of the windows on the top floor and we immediately phoned the fire brigade. We do not know what caused the fire."
Bulawayo City Council chief fire officer Richard Peterson, who confirmed the incident, said his department was still investigating the matter since a tenant whose room where the fire is suspected to have originated could not be located yesterday.
"We are still putting together information to establish the cause of the fire," he said.
Peterson put the value of the household property that was lost in the fire at $1,5 million. He said the $5 million figure included the damage caused to the building.
However, witnesses at the scene blamed the fire fighters for failing to put out the fire on time.
"The fire started on the top floor. Fire fighters failed to use their state-of-the-art machinery to put out the fire in time," Cornelius Zita, another resident said.
"They came before the fire spread to other rooms, but they failed to control the flames.They should really improve their services otherwise, we will lose a lot of buildings around the city."
Rumbidzai Manyange, who resides in another UBH compound, said her friends who stay on the upper floor had travelled to Harare yesterday morning and their property could not be saved from the blaze.
Virtually all the property on the top floor was reduced to ashes while people on the ground floor managed to save their belongings.
Other rooms were discoloured and property was heavily damaged by the smoke. UBH public relations officer Nobuhle Thaka said she was grateful that no one was hurt during the inferno though a lot of property was lost.
"The residential compound was the only building that was burnt and one of our nurses lost practically everything," she said.