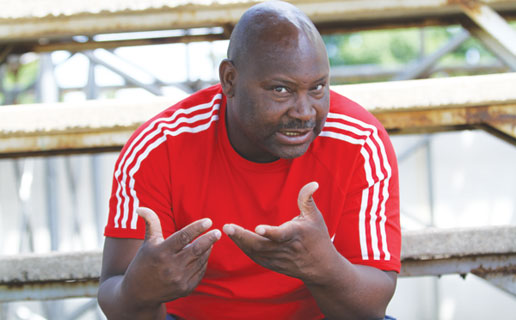 HIGHLANDERS legend and former Warriors coach Madinda Ndlovu has joined Botswana's be Mobile League side Township Rollers.
SUKOLUHLE MTHETHWA SPORTS REPORTER
Ndlovu who won the 2011-2012 and 2012-2013 league titles with Mochudi Centre Chiefs was named the be Mobile Coach of the Year last season.
Township Rollers managing director Sommerset Gobuiwang confirmed the development to Southern Eye Sport in a telephone interview from Botswana yesterday.
"It is true Madinda Ndlovu is now our head coach. He signed a two-year contract effective from July 1 2013.
"Our target now is to win the league and that is everyone's dream. We will also look to the Almighty God to help us in achieving that. Otherwise, I have no other comment," he said.
The former Highlanders coach rejoins the team he coached in the 2004-2005 season. His contract with Mochudi Centre Chiefs expired on June 30.
Ndlovu was reported to have said that he would not discuss any new contract with Mochudi until they paid him P100 000 they owed him from his previous contract.
It could not be established if the defending be Mobile champions had paid the outstanding dues. He joins the Gaborone side which ended the 2012-2013 season on position eight with 40 points from the 16-team league.
Ndlovu will be expected to bring glory to the club that last won the league in the 2010-2011 season. The be Mobile League is expected to kick off on August 24.