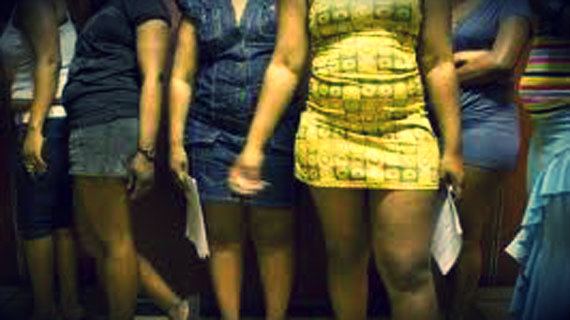 LUSAKA — Livingstone police and other security officers on Wednesday rounded up about 76 sex workers from various lodges within the tourist city.
Times of Zambia
Southern Province Police Commissioner Charity Katanga, who confirmed this in Livingstone yesterday, said after detaining and scrutinising the suspects, others were released while 62 who included 35 males, were remanded in police custody and charged with idle and disorderly conduct.
She said 14 suspects were Zimbabwean nationals who had since been handed over to the Immigration Department to determine the legality of their stay in Zambia.
Katanga said some sex workers were found with mbanje and would be handed over to the Drug Enforcement Commission.
"The operation was carried out on Wednesday after 8pm upon receiving complaints from some members of the public that there was an influx of sex workers in the tourist capital ahead of the United Nations World Tourism Organisation (UNWTO) General Assembly," Katanga said.
She said operations in lodges and other entities would intensify as the city prepared to co-host the UNWTO conference with Zimbabwe next month. Katanga warned lodge and guest house owners to avoid allowing dishonest guests to avoid offending the law.