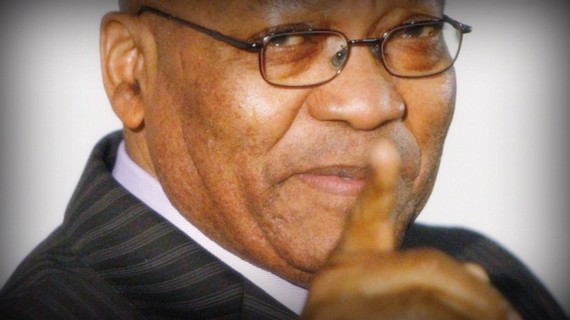 PRETORIA — South African President Jacob Zuma has told President Robert Mugabe that he is "not pleased" with the preparations for the July 31 elections.
Reuters
Zuma's top Zimbabwe expert Lindiwe Zulu said the Sadc facilitator had telephoned Mugabe to tell him he was disturbed by chaos leading to the harmonised elections.
"We are concerned because things on the ground are not looking good," Zulu said.
South Africa wants to avoid a repeat of the 2008 violence, which brought a flood of refugees into the country and added a further burden on stretched State finances.
Mugabe called the election on July 31 in compliance with a Constitutional Court order, but the move was criticised by his opponents and Pretoria as too soon to allow proper preparations.
Zulu's comments are likely to infuriate Mugabe, who labelled her "stupid and idiotic" at a rally this month after she called for a delay of a few weeks to ensure the process runs as smoothly as possible.
Meanwhile, Mugabe branded the United States "absolutely insane" yesterday for voicing concerns about a July 31 election.
Speaking to thousands of supporters in Chinhoyi, the 89-year-old also rejected calls for reform of partisan security forces, saying his main rival Prime Minister Morgan Tsvangirai could make changes if he won.
"In America they are saying Zimbabwe has gone for an early election without reforms.
"Americans must be mad and absolutely insane," Mugabe said in an address that lasted more than two-and-a-half hours, confounding speculation his health is failing.
The vote is meant to end five years of fractious unity government under a deal brokered by regional power South Africa, following violent and disputed polls in 2008, but with its credibility already being questioned, those hopes are waning.
The US said this week it was deeply concerned by a lack of transparency, suggesting Washington was in no mood to ease sanctions against a victorious Mugabe even if he wins without violence.
Tellingly, it is not just Mugabe's long-time foes in the West rounding on the continent's oldest head of State, who has run the Southern African nation since independence from Britain in 1980.
Pretoria's verdict on the quality of the vote has added significance because election observers from the European Union and United States are barred from entering Zimbabwe.
There have been no formal opinion polls, but most analysts see Mugabe's Zanu PF as the favourite given its monopoly of State media and the problems with voter registration encountered by many young, urban Zimbabweans — Tsvangirai's support base.
Britain has also said its misgivings about the election justified maintaining EU sanctions imposed more than a decade ago for suspected vote-rigging and human rights abuses.
"We are concerned that a number of important electoral and other important democratic reforms have not been completed," a Foreign Office spokesman said.