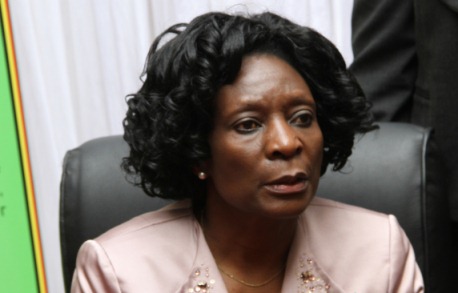 ZIMBABWEAN envoys are not sure of when they will vote, as the Zimbabwe Electoral Commission (ZEC) is yet to send them postal ballots, which they are supposed to use.
Staff Reporter
The revelations follow a chaotic two-day special voting exercise by police officers, soldiers and civil servants who will be on duty during the July 31 election.
Zimbabwean ambassador to Senegal Trudy Stevenson on Monday posted on micro-blogging site, Twitter that she was not sure whether they were going to vote.
"It appears Zimbabwe diplomats have to wait longer to vote — living in hope," she wrote.
Diplomats again failed to vote in the March constitutional referendum, with ZEC saying it did not have adequate time to prepare for postal ballots.
Investigations by Southern Eye revealed that a number of foreign missions were yet to receive ballots, with fears running high that they might not be able to vote.
A diplomat, who requested anonymity, said financial and logistical problems could have hampered plans to send the ballots to foreign missions.
"We are not sure (when they will receive ballot papers), but apparently they have not even dispatched ballot papers yet," the envoy said.
"We hope we will receive them before July 31 at least," he added. The diplomat said since there were a number of foreign mission, scattered across the world, it could be difficult for ZEC to dispatch ballots.
ZEC chairperson Justice Rita Makarau, however, said ballots for qualifying candidates for the postal vote had been sent to the missions.
"We have sorted and sent envelopes for postal voting to the diplomats who applied and qualify to take part in the postal vote," she said. Justice Makarau was, however, not sure when they will receive the postal ballots back.
"I am not sure when the postal votes should be back in the country. "I will have to check, but it should be a few days before the day of the actual elections," she added.